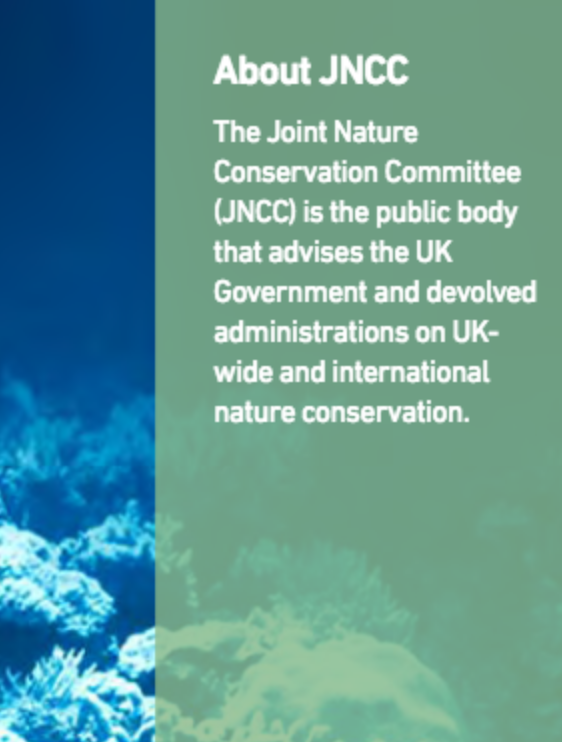 In 2016, the Joint Nature Conservation Committee (JNCC) was asked by the Department for Environment, Food and Rural Affairs of the UK Government (Defra) to assess the progress towards an ecological coherent network of Marine Protected Areas (MPAs), and review what is protected within the existing MPA network in Secretary of State Waters (SoS) [1]. JNCC was charged with calculating the area of each broad-scale habitat present within each biogeographic region and in SoS waters, as well as the area of each habitat that was afforded protection within existing MPAs, in order to assess the proportion of features protected.
JNCC produced a 'Combined Map' integrating data from field survey maps (mostly from the EUNIS habitat datasets collection) and the most recent version of the EMODnet Seabed Habitats broad-scale predictive habitat map available at that time. The Combined Map is a single flat layer without overlaps between habitats or component datasets, making it suitable and efficient for area calculations.
This map was also used to calculate habitat cover within MPAs where feature-level data were not available. Confidence information provided with the habitat maps by EMODnet Seabed Habitats was used to select the best available evidence, in the creation of the Combined Map. Furthermore, biological zones in SoS waters, modelled in EUSeaMap, allowed JNCC to better assess the likelihood that existing MPAs represent the marine flora and fauna of both the deeper, offshore areas of SoS waters as well as shallower, inshore waters.
This work allowed Defra to assess the progress with the designation of MPA in SoS waters up to Spring 2016. The aim of the work was to help inform Defra's planning of any further MPA designations that have been necessary to complete the network.
[1] Secretary of State waters refers to English territorial waters and UK offshore waters around England, Wales and Northern Ireland.