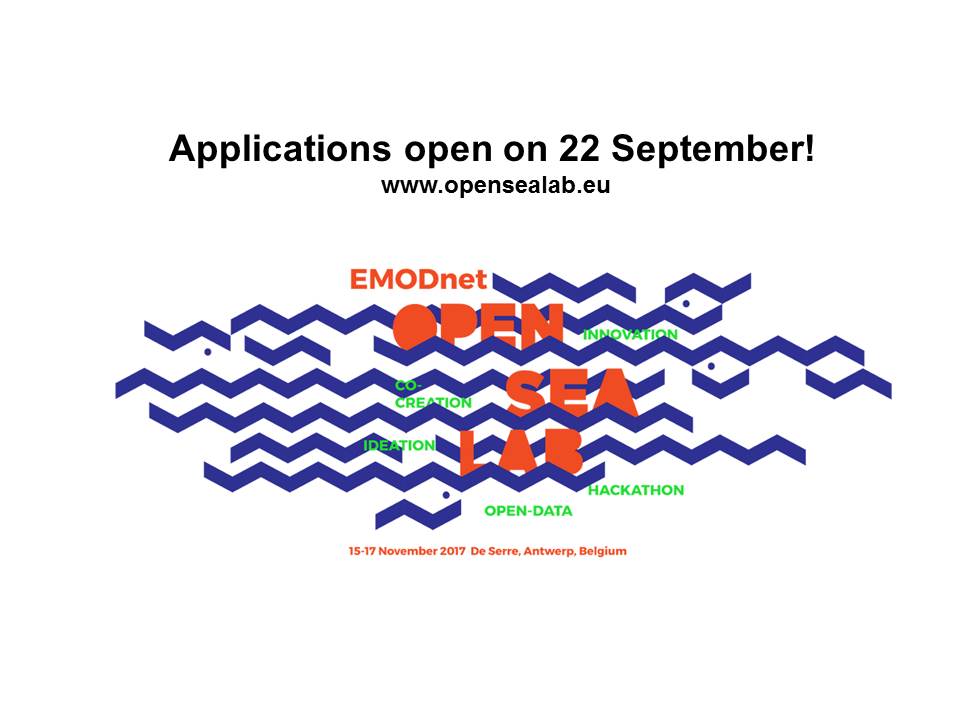 Applications will soon open for the EMODnet Open Sea Lab bootcamp, 15 - 17 of November 2017 in Antwerp, Belgium.
The three-day bootcamp hackathon offers you the chance to play with archived and near-real time marine open data to create prize-winning innovative applications in one of three thematic areas: Marine Environment, Blue Economy and Public Knowledge or Services.
How can you apply? To find out more, tune in to our launch event, 22 September (starting at 4pm CEST), webcast live from Antwerp's StartUp village. Applications open from 22nd Sept.
Can't make it on the 22nd? No problem. A recording of the webcast and all the instructions on how to apply will be available at www.opensealab.eu from 22 September until the applications close on 13 October!