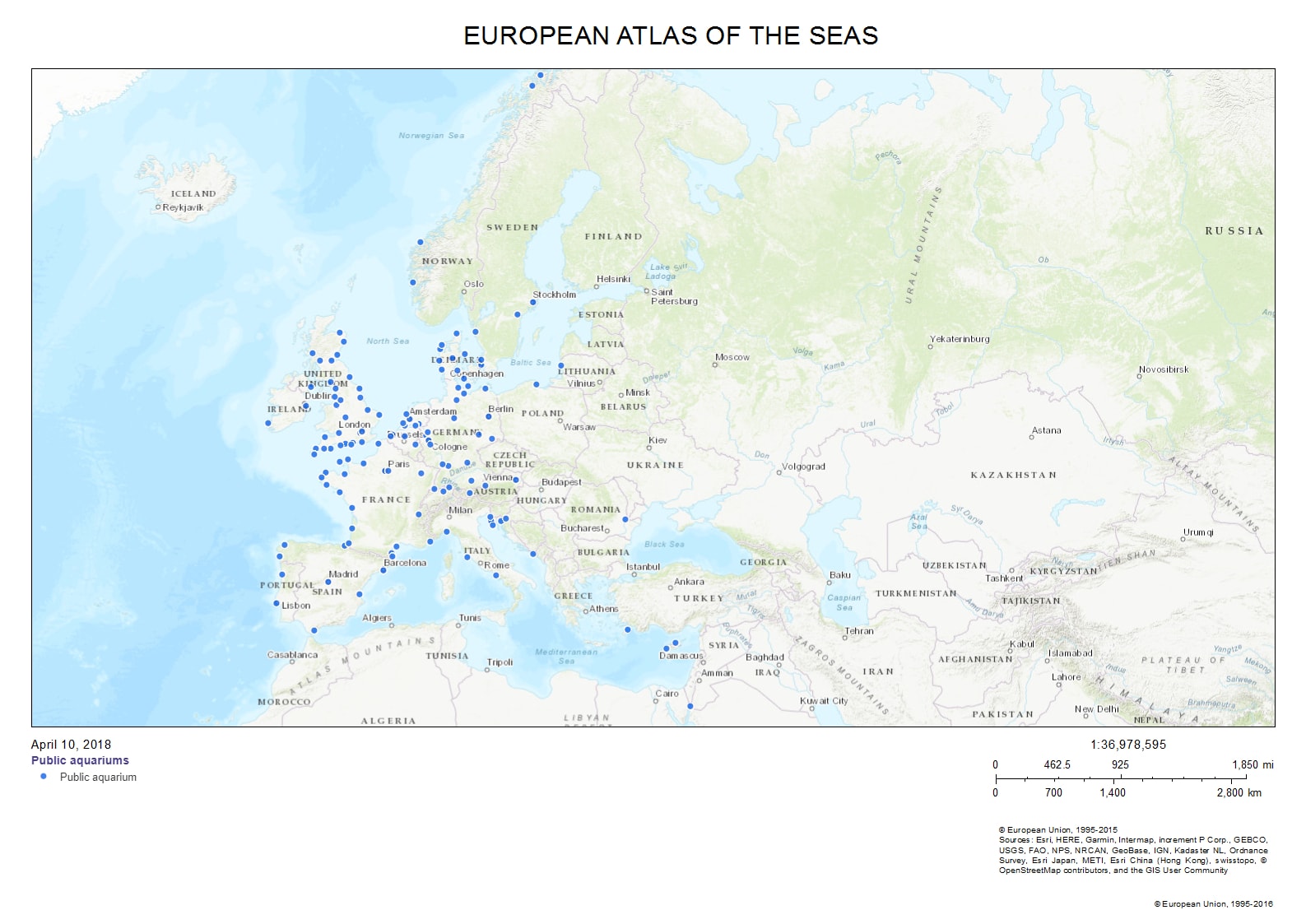 This week the European Atlas of the Seas would like to share with you a map showing over 100 public aquariums in Europe.
The aquariums identified on this map span a 7000 km range from North to South, with the most southerly one on this map located in Israel, the "Coral World Aquarium", and the most northerly aquarium situated in Norway, the "Polaria aquarium".
These aquariums are open to the public and available for you to visit them this summer!
A trip to the aquarium is always an enriching experience for you and your family. Children will learn how important seas and the ocean are in their lives by playing with interactive exhibitions and by seeing marine animals close-up. There they will be able to see things that they could never even have imagined existed, they will learn that there is a whole new world under the sea!
As an adult you will learn interesting facts too and we are sure that you will be fascinated by the wonderful beauty of our seas. Histories of seafarers, physiology of marine animals, ecological facts about different marine habitats and the importance of keeping our seas clean are just some examples of the kind of information you can find in an aquarium.
This summer, be an ocean explorer, click on the map and let your adventures begin!
See the map:
http://ec.europa.eu/maritimeaffairs/atlas/maritime_atlas/#lang=EN;p=w;bkgd=5;theme=24:1;c=935888.1799212415,7198416.199342947;z=2
This map is hosted by the EMODnet Human Activities portal:
http://www.emodnet-humanactivities.eu