Bathymetry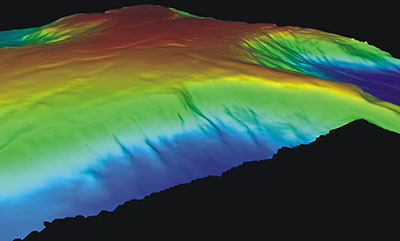 Objective
The objectives are to investigate and explore existing available sources of bathymetry for the Baltic Sea. Data concerned should be "open data" to high degree i.e. free of charge and with no or limited restrictions.
Bathymetry data is presented in a number of digital maps and is also available as view services (WMS) through the project portal.

Maps showing various underlying quality and uncertainty is produced.

The prioritised waterways for commercial shipping and some information on status concerning bathymetry surveys for these areas are presented.
There are a number of bathymetry datasets of varying resolutions available and the ones covering all or most of the Baltic Sea area are considered and primarily the Baltic Sea Bathymetry Database and EMODnet bathymetry are of interest. In certain areas also high resolution bathymetry may be available and if so should be included in the study.
The status of bathymetric surveying and the surveying plan for the future for the Baltic Sea is described in the Baltic Sea Helcom Resurvey database and the use of this database is included as a possible source.

Participants
| | |
| --- | --- |
| Swedish Maritime Administrations | |