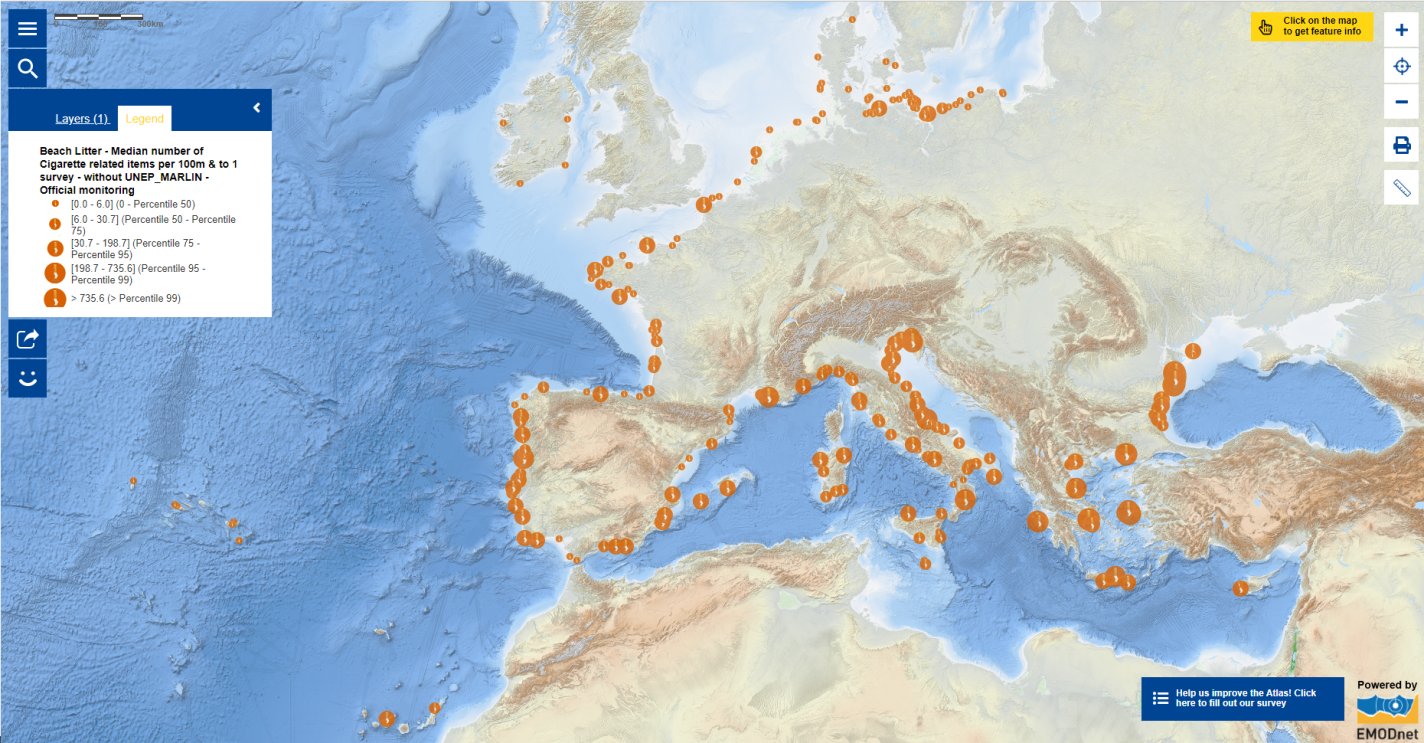 On 16 September, on the occasion of World Cleanup Day (WCD ), people around the world will unite for a common cause: to clean up their parks, streets, and beaches. Organised by Let's Do It World, the World Cleanup Day has now become one of the largest civic actions for positive change on the planet. WCD is a global movement started in Estonia in 2008. Fueled by collective action, the WCD demonstrates a powerful impact that we can achieve when we work together to tackle one of the world's most pressing issues – pollution. On this day, you can join one of the cleanup events  held in your own community to support the global action! In the European Union (EU), the EU Beach Cleanup 2023 campaign organised by the European Commission's Directorate-General for Maritime Affairs and Fisheries (DG MARE), with the European External Action Service (EEAS) and the United Nations, in partnership with the Smurfs, will culminate on 16 September. It encourages citizens to participate in cleanup events at different levels, on beaches or far from coast! Furthermore, the International Coastal Cleanup (ICC ), an initiative from Ocean Conservancy engages people to remove trash from the world's beaches and waterways. ICC presents an opportunity for individuals and communities to step up and make a tangible difference by cleaning up our coastlines and protecting our ocean.
Marine litter  is identified as one of the fastest growing threats to the health of the ocean. The pollutants harm marine life, devastate ecosystems, and threaten human health. Marine litter causes a major hazard for marine life as animals can get entangled or ingest the trash, exposing them to harmful chemicals. These can also make their way up through the food chain threatening human health on a global scale. The greatest sources of marine litter are land-based activities. This includes waste released from dumpsites near the coast or river banks, the littering of beaches, tourism and recreational use of the coasts, fishing industry activities and ship-breaking yards. Storm-related events, like floods, flush the resulting waste out to sea where it sinks to the bottom or is carried on coastal eddies and ocean currents. The major sea-based sources include: abandoned, lost or discarded fishing gear shipping activities and dumping [1]. Have a look at the Map of the Week to see median number of cigarette related litter items per beach per year along 100 metre segments of the European beaches. Click on the orange icons to read more information of the cigarette-related litter monitoring surveys. You can also explore other map layers in the Atlas that display information on beach litter and seafloor litter.
Wish to make a change?
Whether it is a beach cleanup, a park cleanup, or a neighborhood cleanup, every effort counts. Participation in a local cleanup is not solely about an event, it is about making a commitment to creating a cleaner, healthier, and more sustainable world for ourselves and future generations. Start small, start now! And follow-up with waste prevention all year through!
The data in this map are provided by EMODnet.
(1) https://www.unep.org/explore-topics/oceans-seas/what-we-do/addressing-land-based-pollution/marine-litter-issue