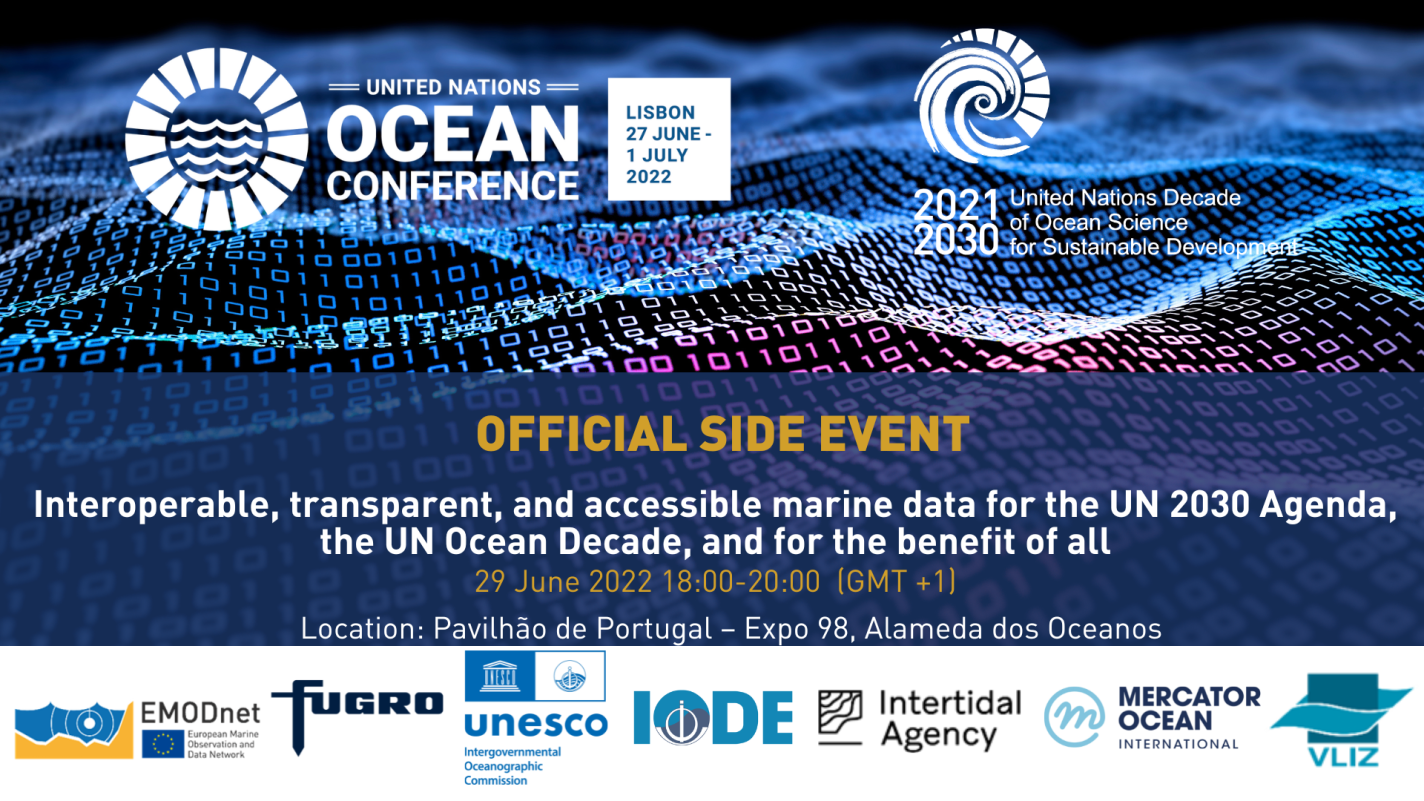 The international marine community organised a UN Ocean Conference 2022 official side event on marine data interoperability on 29 June 2022.
The event was co-organised by European Marine Observation and Data Network (EMODnet), Fugro , IOC-UNESCO and International Oceanographic Data and Information Exchange (IODE) programme, Flanders Marine Institute (VLIZ) , Intertidal Agency and Mercator Ocean International  in collaboration with the UN Ocean Decade Data Coordination Group. 
The side event attracted 128 in person registrations with a further 158 registrations for remote connection.
The side event took place in the 'Wave' room of the One Sustainable Ocean, Pavilhão de Portugal – Expo 98, Alameda dos Oceanos (Oriente red-line metro stop, close to UN Ocean Conference)
Meet the speakers and panelists:
Side event overview and introduction:
Summary and key messages from the workshop:
For more information on the Ocean Decade and to stay connected, follow the Ocean Decade developments via the Global Stakeholder Forum – sign up if you have not already done so.
If you want to know more about the Ocean Decade Data Coordination Group and share your experiences, examples, suggestions and ideas to resolve ocean data access and interoperability challenges – contact IOC-UNESCO Marine Knowledge Officer for the Decade Louis Demargne or reach out to any of the Ocean Decade Data Coordination Group Members [pdf].
See the UN Ocean Conference website for more information.
Media
Recordings
Pictures