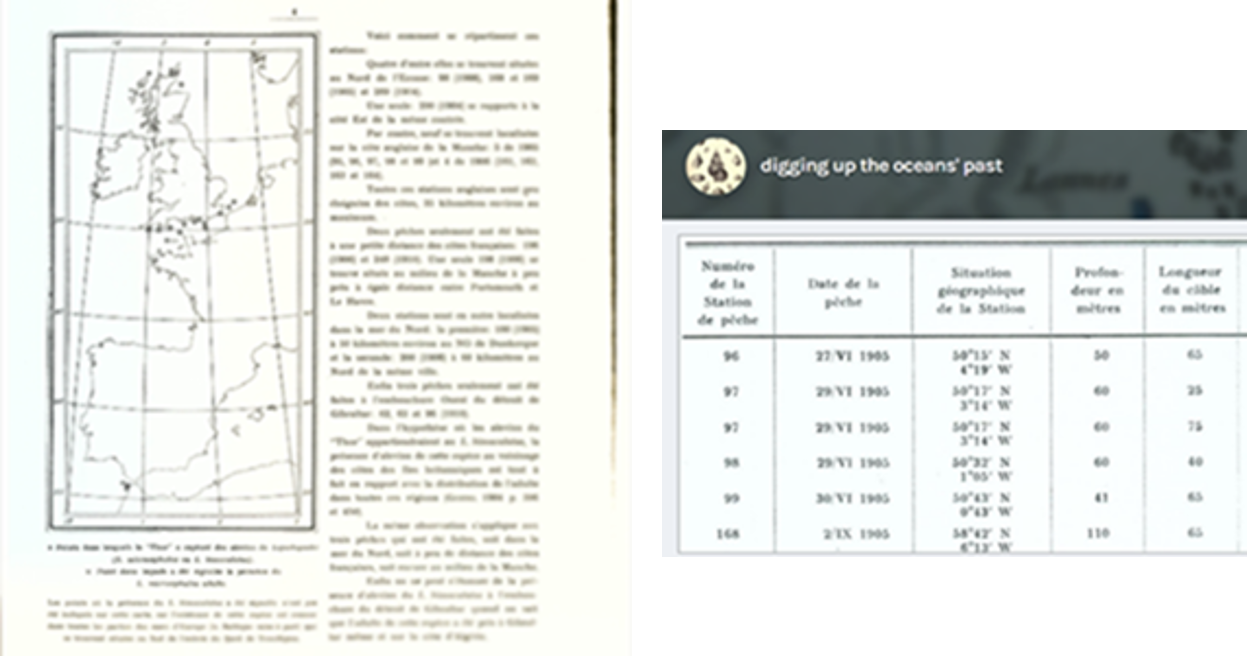 Digging up the oceans' past is a crowdsourcing project of the zooniverse platform developed within the framework of EMODnet Biology. An interactive project was created in order to attract volunteers into digging up the oceans' past. Tutorials and Guides in English are provided to enhance this experience and general information about the overall project is given to the citizen scientists. The main task concerns transcribing data and metadata of a chosen historical marine survey, in this case, a report for two species of fish of the genus Lepadogaster from an expedition dating back in 1904-1910 in the Atlantic Ocean.
One of the project's goals is to highlight the importance of historical marine biodiversity data and metadata and introduce the concept of (meta)data curation to the general audience. There is an enormous amount of (meta)data waiting to become FAIR (Findable, Accessible, Interoperable and Reusable) and citizen science data rescue is a promising resource towards this end. After a first test with the dataset previously mentioned, more historical datasets may be incorporated into the workflow of the project. 
You are invited to contribute to the project !