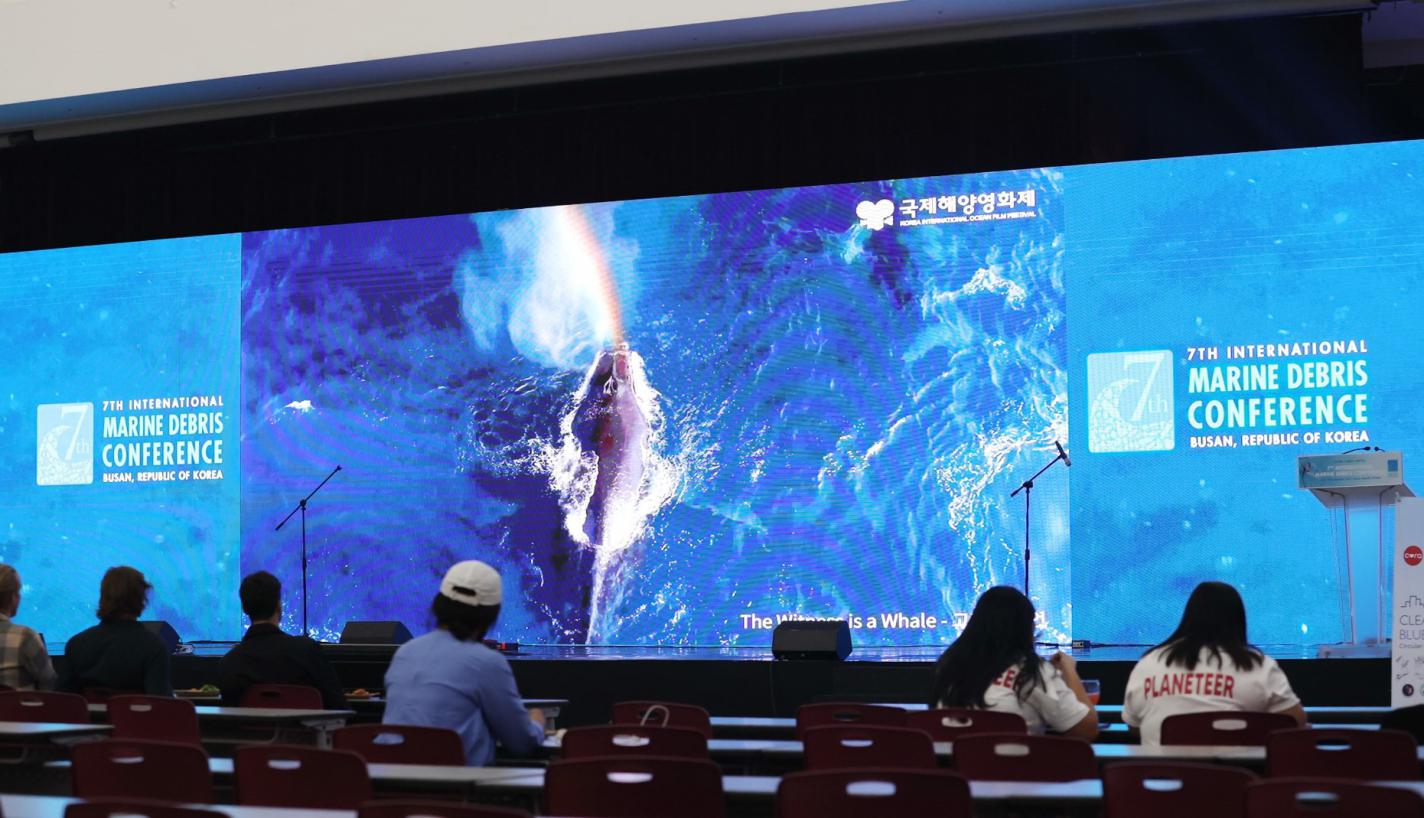 EMODnet Chemistry's contribution to improve data management of marine litter in Europe was described in depth by Georg Hanke of the European Commission Joint Research Centre (EC JRC) during his presentation titled "Coastline Litter in Europe - Data for policy" at the 7th International Marine Debris Conference  (7IMDC).
The presentation was part of the conference general topic "Stories and lessons from around the world: how monitoring can help develop measures to combat marine litter".
This conference is the world's longest-running international conference series dedicated to the issue of marine litter and plastic pollution. The 7th edition was held on 18-23 September 2022 in Busan, Republic of Korea. The 7IMDC built on the momentum of past IMDCs by bringing together governments, industry, academia, civil society, and all relevant stakeholders, to discuss the latest science, strengthen collaborations, find solutions and catalyse action to address the urgent, global problem of marine litter and plastic pollution.
EMODnet Chemistry Coordinator OGS, Italy was an author of the presentation given by the EC JRC. The full abstract and presentation can be found on the online programme  of the conference.
'Under the European Marine Strategy Framework Directive, EU Member States have performed a large number of coastal litter surveys on 330 European beaches and coastline sites. The resulting data have been collected, analysed and compiled, in close collaboration with the European Marine Monitoring and Data network, EMODnet. The dataset was used to establish baselines of marine litter concentrations on EU coastlines, mostly beaches for the years 2015/2016.