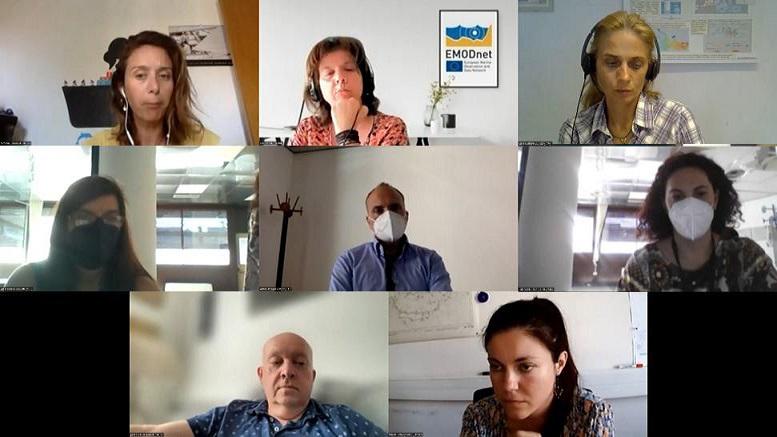 The project is among the actions that will contribute to facing the UN Ocean Decade challenges as well as the implementation of relevant R&I framework programmes for the region, namely the Horizon Europe Mission "Restore our ocean and waters by 2030" and its Mediterranean lighthouse on pollution. As expressed in the related white paper , SciNMeet will address major Mediterranean challenges and gaps in scientific knowledge with the aim to better understand and manage impacts of climate change, pollution, overexploitation of resources, and marine hazards on the marine environment.
During the launch event  on 12-13 July 2022, the introductory plenary session was followed by operational parallel meetings of the Task Teams, addressing contents and rationale, Terms of Reference and roadmap for the smooth running of the activities. The Task Teams are the following:
TT1 = Climate Change
TT2 = Marine Pollution (and prevention of biodiversity loss)
TT3 = Marine Hazard
TT4 = Ocean Literacy & Education
TT5 = Ocean Observing & Prediction
TT6 = Data Sharing
EMODnet is strictly involved in the activities of task team 6, facilitated by A. Giorgetti, Scientific Coordinator of EMODnet Chemistry. TT6 specific objectives are facilitating access to data and equipment and narrowing the gaps between the North and South Mediterranean shores, reinforcing partnerships and transboundary cooperation and contributing to reducing inequalities. Representatives of UNEP/MAP, Info/RAC, IOC/IODE, INGV, OGS, IEO and HCMR - for EMODnet and MONGOOS - discussed objectives and activities of the TT6.
The program lasts until 30 September 2030; currently the task teams are required to plan activities to achieve the objectives defined for the first three years of operation.