Today, EU-China collaborations on marine data and knowledge sharing took a new step forward with the signing of a Memorandum of Understanding (MoU) between the European Marine Observation and Data Network (EMODnet) and the National Marine Data and Information Service (NMDIS) of China.
The agreement  consolidates the operational, technical and scientific collaboration which is already well underway, by providing a clear framework to advance the joint efforts through the EMOD-PACE and CEMDNET projects on three specific areas of collaboration: (i) the sharing of available in-situ, earth observation and modelled marine data, (ii) the exchange of knowledge and best practices related to marine data and information product R&D and associated technology, and (iii) the development and implementation of common work plans between NMDIS and EMODnet in relation to ocean reanalysis, seabed habitat mapping, ecological vulnerability and coastal zone adaptation.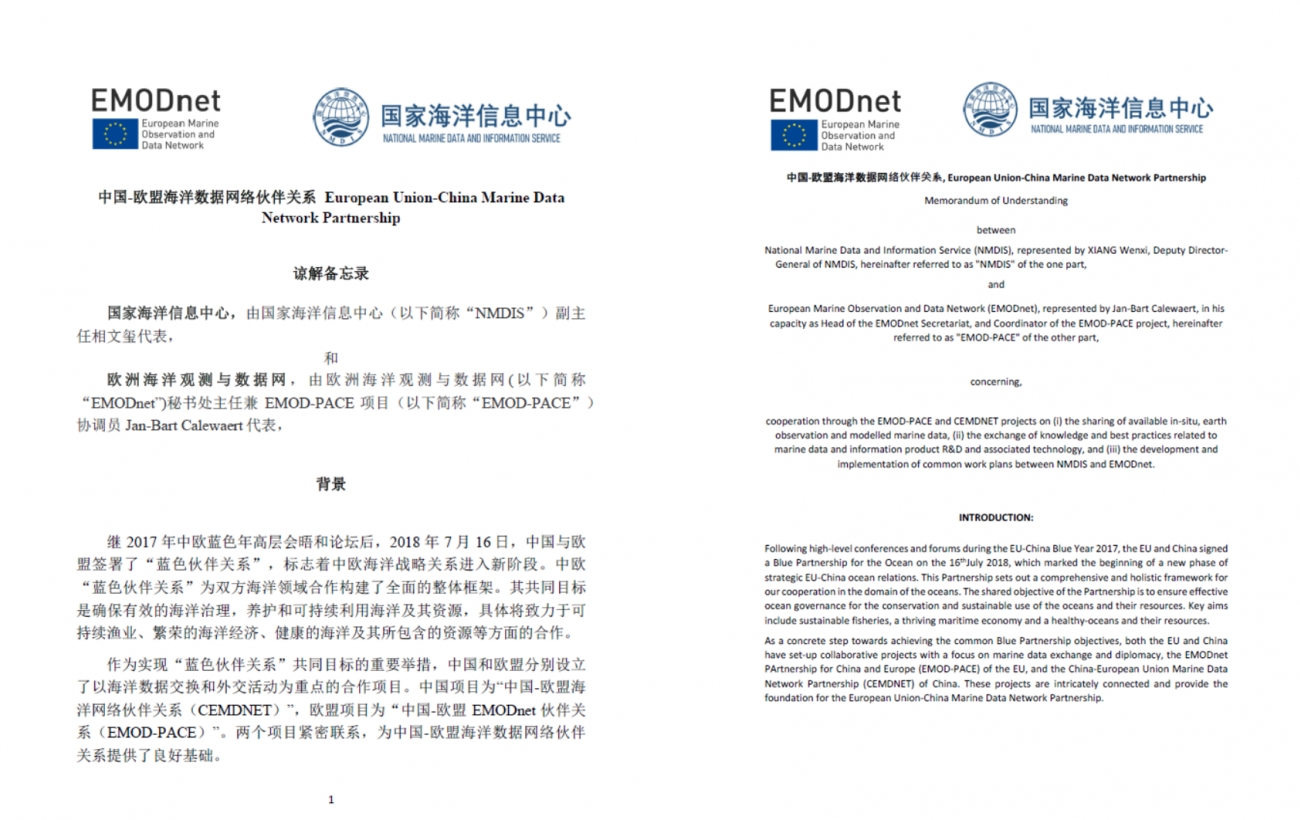 This MoU outlines the initial areas and activities envisaged to be taken forward as part of the cooperation partnership, while this list can be updated over time with mutual agreement. It is intended to further stimulate the development of collective approaches and practices to address mutual and global challenges and concerns in relation to international ocean governance and ocean marine data.
In light of the ongoing pandemic, there is special attention in the MoU, where EMODnet and NMDIS agree to mitigate and collaborate on any needed measures to ensure progress can be made as much as possible. Prediction of the immediate circumstances is not easy, but if possible, the next meeting would be face to face in Tianjin China late (November) 2021.
Read the news article by the National Marine Data and Information Service (NMDIS) counterpart here.