About the Atlas
The European Atlas of the Seas  provides information about Europe's marine environment, covering topics such as nature, tourism, security, energy, passenger transport, sea bottom, sea level rise, fish consumption, and much more.
Users can benefit from an enriched catalogue with more than 275 map layers to explore, collate and create their own marine and coastal maps. These maps can be printed, shared and embedded in articles or presentations. The Atlas is the ideal tool for schools, researchers and professionals, or anyone wishing to enhance their knowledge.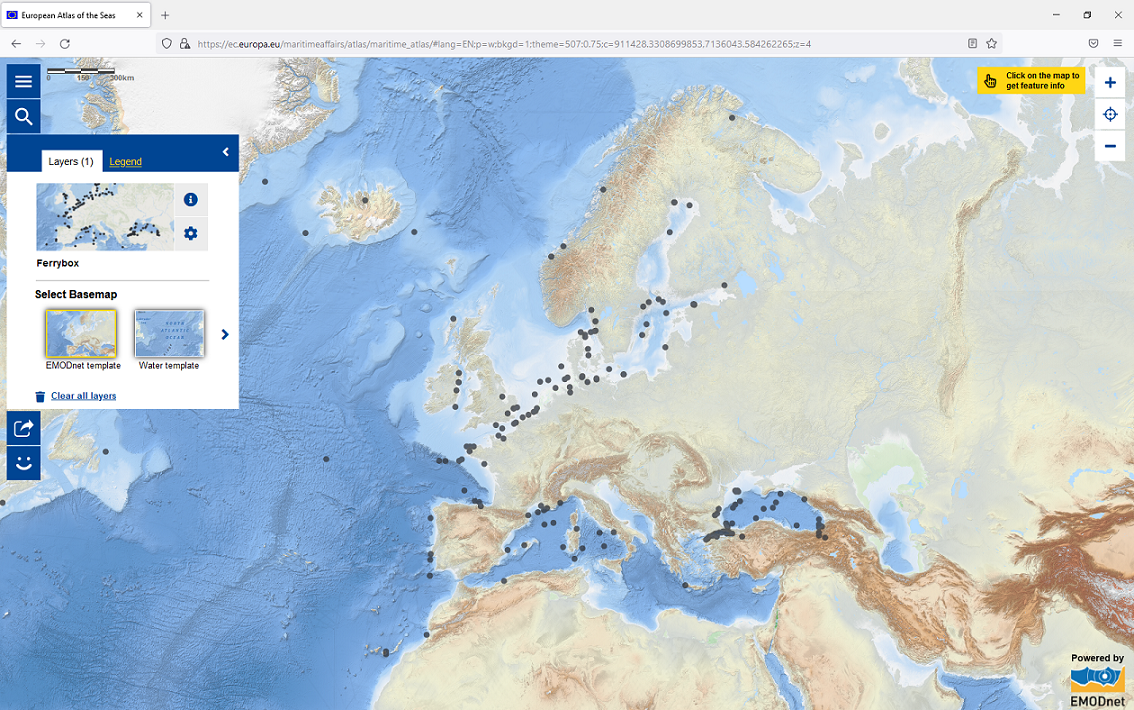 24 official languages of the European Union
It aims to raise awareness of Europe's seas and coasts in the context of the EU's integrated maritime policy. To improve accessibility to all EU citizens, the Atlas is available in the 24 official languages of the European Union.
Help us improve the Atlas!
The latest development is the addition to the Atlas of the My Maps function. With this new function, it is now possible to have your own working space in the Atlas to:
save your selection of map layers;
add a title to your map;
generate a nice thumbnail or replace it with a picture;
add a description of the map.
These maps are accessible only by you via a password, which can be created by following the instructions to obtain an EU login.
As this new function is in a pilot phase, the Atlas Team is currently looking for motivated teachers to test the My Maps function and provide feedback and ideas so that it can further be improved to meet teachers' needs. Interested in contributing to the improvement of this new tool? Test it out and complete the online survey to submit your feedback!
Stay tuned!
@EuropeAtlasSeas
@EU_Commission tool to explore, collate and create marine maps in 24 languages! Learn more about EU seas and coasts. Account managed in cooperation with @EU_MARE.
Map of the Week
Each week, on this website, we put the spotlight on a new map worth exploring. Take a moment to tune in and enhance your marine knowledge!
News