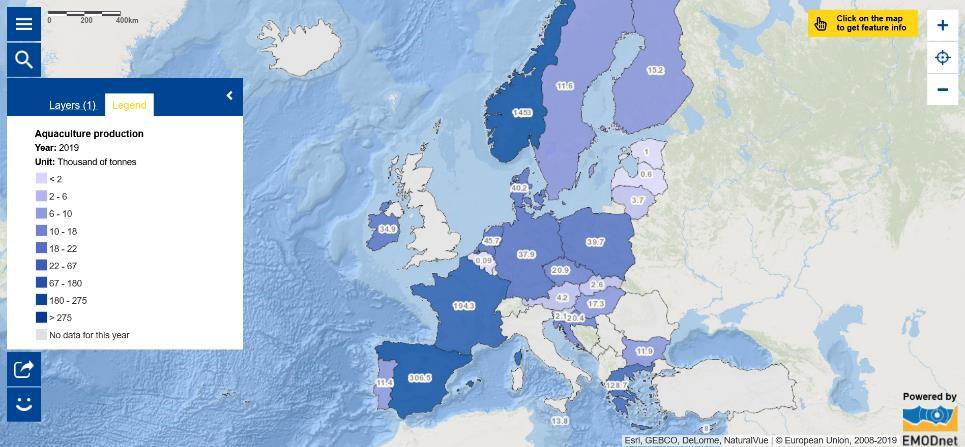 Earlier this month, the European Commission published a new brochure on the recent strategic vision for sustainable aquaculture. With this strategy adopted in 2021, the European Commission wants to develop the potential of aquaculture and put the sector on the path of sustainable growth, fully in line with the European Green Deal and the Farm to Fork strategy. The strategic guidelines for more sustainable and competitive European Union (EU) aquaculture have the following objectives [1]:
building resilience and competitiveness of the EU aquaculture sector;
ensuring the participation of the EU aquaculture sector in the green transition;
fostering social acceptance and improved consumer information on EU aquaculture activities and products;
increasing knowledge and innovation in the EU aquaculture sector.
The European Commission is currently working on the implementation of the different actions proposed in the new strategy, together with Member States and the Aquaculture Advisory Council.
The new brochure indicates that only 25% of the total consumption of fish and seafood by the average EU citizen originated from aquaculture in 2018. EU aquaculture production in particular only covered 10% of the seafood consumed in the EU and accounted for less than 2% of world production. In addition to fish and shellfish, aquaculture can also provide consumers with algae. On 9 February, the European Commission announced the launch of the EU4Algae stakeholders platform to promote production and use of algae in Europe. The aim of the platform is to accelerate the development of a European algae industry and promote algae for nutrition and other uses among consumers and businesses in the European Union.
 Wish to know more about food from the ocean?
Explore the Map of the Week to see aquaculture production by country in Europe in 2019 and click on the countries to see how production has evolved over the past years.
Read the new brochure to learn more about aquaculture in the European Union and the new aquaculture guidelines.
Find out about the work of the EU4Ocean Platform Working Group on Food from the Ocean, join the EU4Ocean Platform and save the date for the EU4Ocean Summit on 19-21 May 2021!
The data in this map are provided by Eurostat.
[1] https://ec.europa.eu/oceans-and-fisheries/ocean/blue-economy/aquaculture/aquaculture-guidelines_en