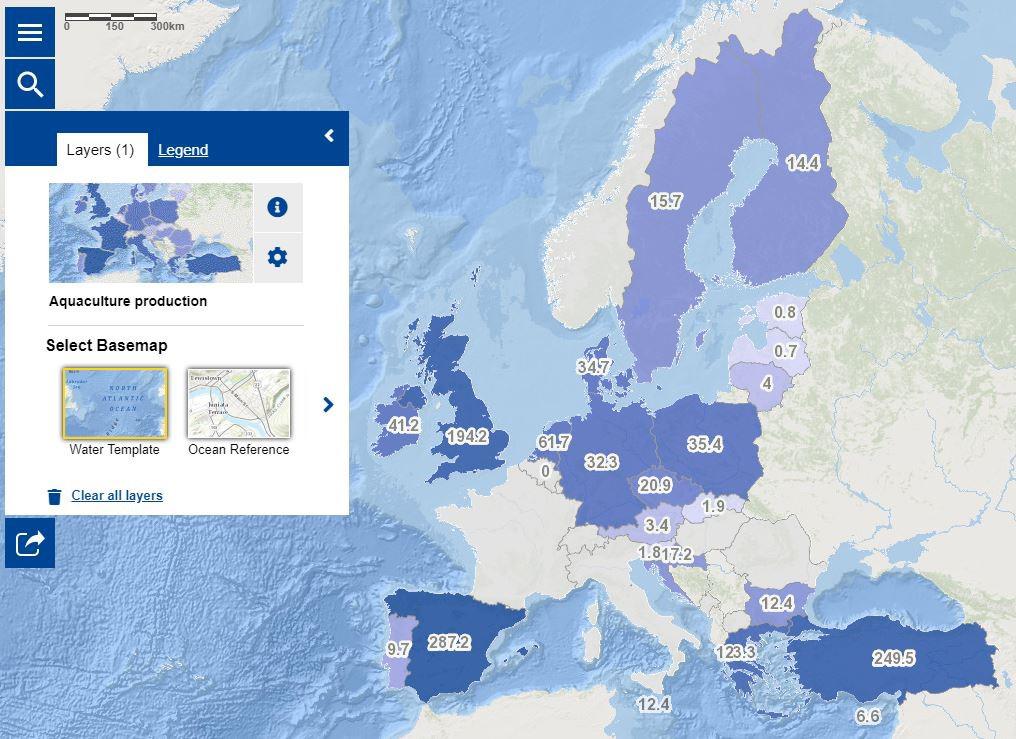 The Federation of European Aquaculture Producers (FEAP) celebrated its 50th Anniversary on the 29 November 2018.
The Federation represents professional fish farming and aims to unite the voice of the European aquaculture production industry. It also supports and promotes the sustainability of the European aquaculture sector.
This sector has an important role as a producer of millions of fish and shellfish that serve as protein intake for millions of people inside and outside of Europe. Aquaculture activities also have a huge socio-economic relevance for Europe, sustaining coastal and rural economies by providing employment for nearly 85 000 persons in Europe[1].  
To know more about the quantities of fish, molluscs, crustaceans and plants farmed in the EU, visit the European Atlas of the Seas interactive web-based tool. It displays the aquaculture production in Europe by country (Unit: thousands of tonnes - Year 2008 to 2016).
You will learn that in 2016, Spain reached the highest aquaculture production with 287,2 thousands of tonnes, followed by Turkey with 249,5 thousands of tonnes. Discover the evolution of the aquaculture production in your country with the European Atlas of the Seas.
The data displayed in this map has been provided by Eurostat
---
[1] https://ec.europa.eu/fisheries/inseparable/sites/inseparable/files/AQC_EN.pdf