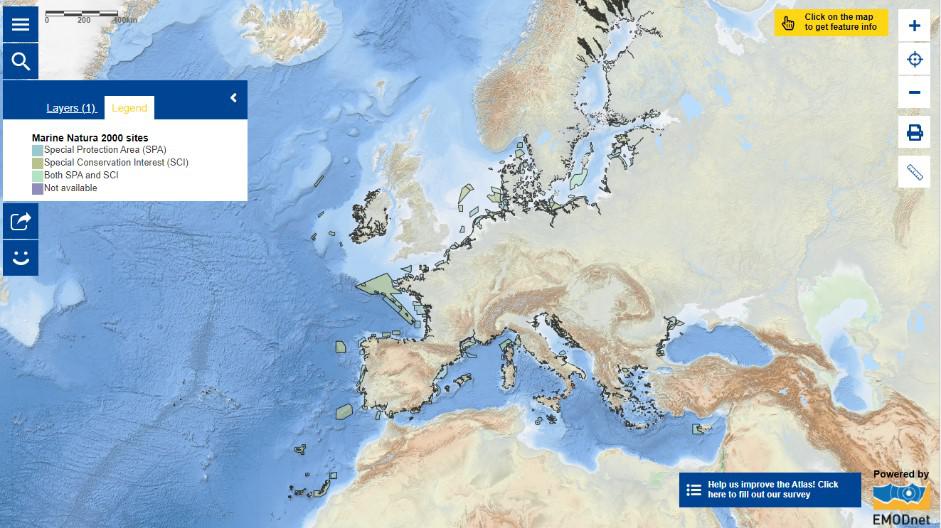 On 22 May 2023, the annual International Day for Biodiversity (IDB ) will be celebrated. The selected theme this year is 'From Agreement to Action: Build Back Biodiversity'. This theme builds on the results of the UN Biodiversity Conference (COP 15 ) in 2022, which saw the adoption of the Kunming-Montreal Global Biodiversity Framework (GBF ), a framework aiming to halt and reverse biodiversity loss. Healthy ecosystems and biological diversity support the sustainability of human society, and the loss of biodiversity threatens all. [1][2][3] The IDB 2023 aims to provide focus to the implementation of the GBF agreement.
At the European Union (EU) level, two directives—the 1979 Birds Directive and the 1992 Habitats Directive—are the foundation of biodiversity policy [4]. Together, these directives led to the establishment of the Natura 2000 network, a key instrument to protect biodiversity in the EU. The Natura 2000 network stretches across 18% of the EU's land area and more than 8% of its marine territory, forming the largest coordinated network of protected areas in the world [5]. The Map of the Week shows the network of marine Natura 2000 and, more specifically, the Special Protection Areas (SPA) and areas of Special Conservation Interest (SCI) that aim to ensure the long-term survival of Europe's most valuable and threatened species and habitats. Explore the interactive map to get more information about the marine SPA and SCI sites across Europe! In a recent briefing, the European Environment Agency (EEA) stated that, in the EU, 81% of protected habitats, 39% of protected birds and 63% of other protected species are in a poor or bad state [6]. The EEA underlined that it is imperative to restore damaged ecosystems to a good state while also maintaining efforts to protect the healthy ones. [7]  Preservation and restoration of EU's biodiversity has become one of the top priorities of the EU in the framework of the Green Deal with the EU Biodiversity Strategy that aims to put Europe's biodiversity on the path to recovery by 2030.
What can you do?
The data in this map are provided by EMODnet.
[1] https://www.un.org/sustainabledevelopment/biodiversity/
[2] https://www.unep.org/events/un-day/international-day-biological-diversity-2023
[3] https://www.un.org/sustainabledevelopment/oceans/
[4] https://environment.ec.europa.eu/topics/nature-and-biodiversity/habitats-directive_en
[5] https://ec.europa.eu/environment/nature/natura2000/index_en.htm
(6) https://www.eea.europa.eu/publications/importance-of-restoring-nature/the-importance-of-restoring-nature
(7) https://www.eea.europa.eu/en/newsroom/news/ecosystems-need-restoration