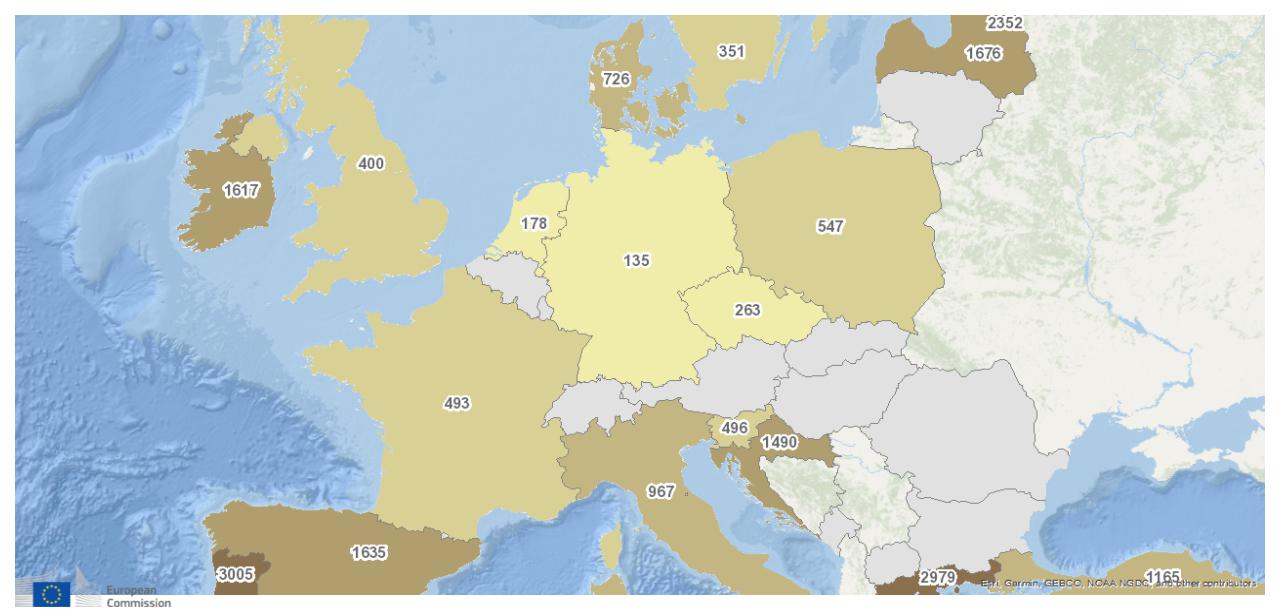 Aquaculture, marine tourism, shipping, renewable energy, dredging… the economic activities related to oceans, seas and coastal areas are diverse and offer many opportunities. According to the European Commission Directorate-General for Maritime Affairs and Fisheries, the ocean would be the world's 7th largest economy if it were a country[1].
The so-called blue economy has generated a turnover of € 566 billion and creates jobs for nearly 3.5 million people, as stated in the 2018 EU Blue Economy report[2]. The European aquaculture sector employed directly 85,000 people (EU)[3]. The vitality of this sector of activities has therefore a huge impact on the life of thousands of citizens.
Our map this week shows employment in the fisheries and aquaculture sectors by Member State. Click on your country to see the number of people employed in these sectors and the evolution throughout the years. 
To access the map: https://ec.europa.eu/maritimeaffairs/atlas/maritime_atlas/#lang=EN;p=w;bkgd=5;theme=40:1.00;c=916320.3006802408,6896337.06356001;z=5
The data displayed in this map has been provided by Eurostat: http://www.ec.europa.eu/eurostat/