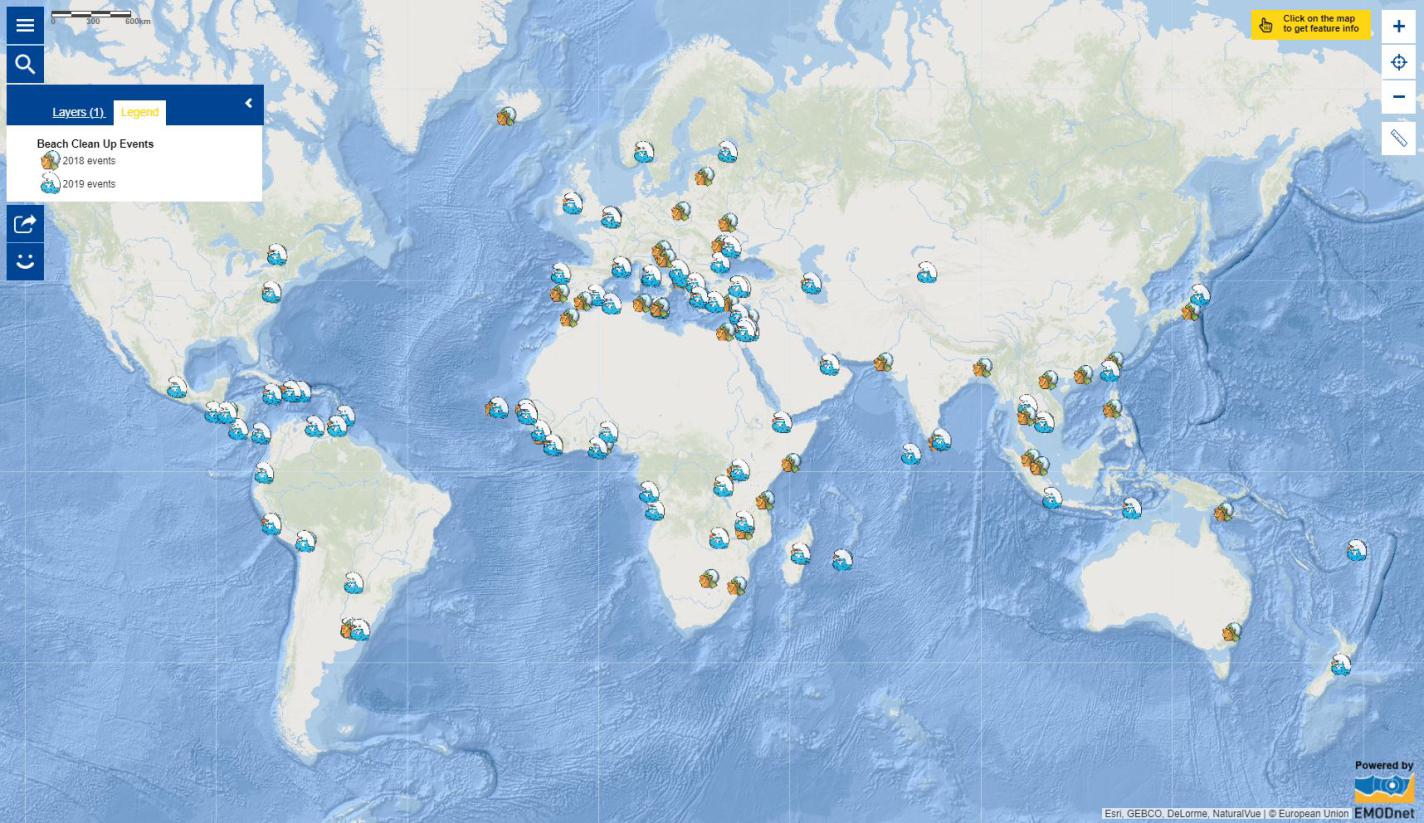 Human trash is increasingly polluting our shores and ocean and about 82 % of this marine litter consists of plastics, which can take up to hundreds of years to decompose. Currently, the oceans contain over 150 million tonnes of plastics and this amount is estimated to grow by a staggering 4.8 to 12.7 million tonnes each year. The plastic pollution does not just clutter our beaches, it forms a deadly trap for many marine animals. They can be tangled up in larger pieces of plastic or mistake smaller pieces for food. Microscopic pieces of plastic also end-up in our food and although their effects on our health are yet unknown, they may expose us to harmful chemicals.
Fortunately, this alarming problem has not gone unnoticed. In 2018, the EU adopted the first ever Europe-wide Plastics Strategy that aims to make all plastic packaging on the EU market recyclable by 2030. As part of this strategy, the Single Use Plastics Directive seeks to reduce the top ten single use plastic items found on EU beaches as well as abandoned, lost and disposed of fishing gear - which together constitute 70% of all marine litter items. This has led to the adoption of an EU-wide ban on single-use plastics like cutlery, cups, food packaging, cotton buds, straws and stirrers in 2019. With the adoption of a new Circular Economy Action Plan in March 2020, one of the main pillars of the EU Green Deal, the EU aims to further realise these commitments.
The EU is also reaching out to its citizens to help tackle the marine litter problem. In the 2019 #EUBeachCleanup campaign, the EU teamed up with 59 United Nations Information Centres to motivate citizens and young people worldwide to clean up their local beaches. With our map of the week, you can explore where these beach clean-ups took place, the number of participants and how much trash was removed from the marine environment. Want to be a part of the solution for a cleaner ocean? Join the Plastic Free July movement and take on the challenge to refuse single-use plastics.
The data in this map are provided by DG MARE.