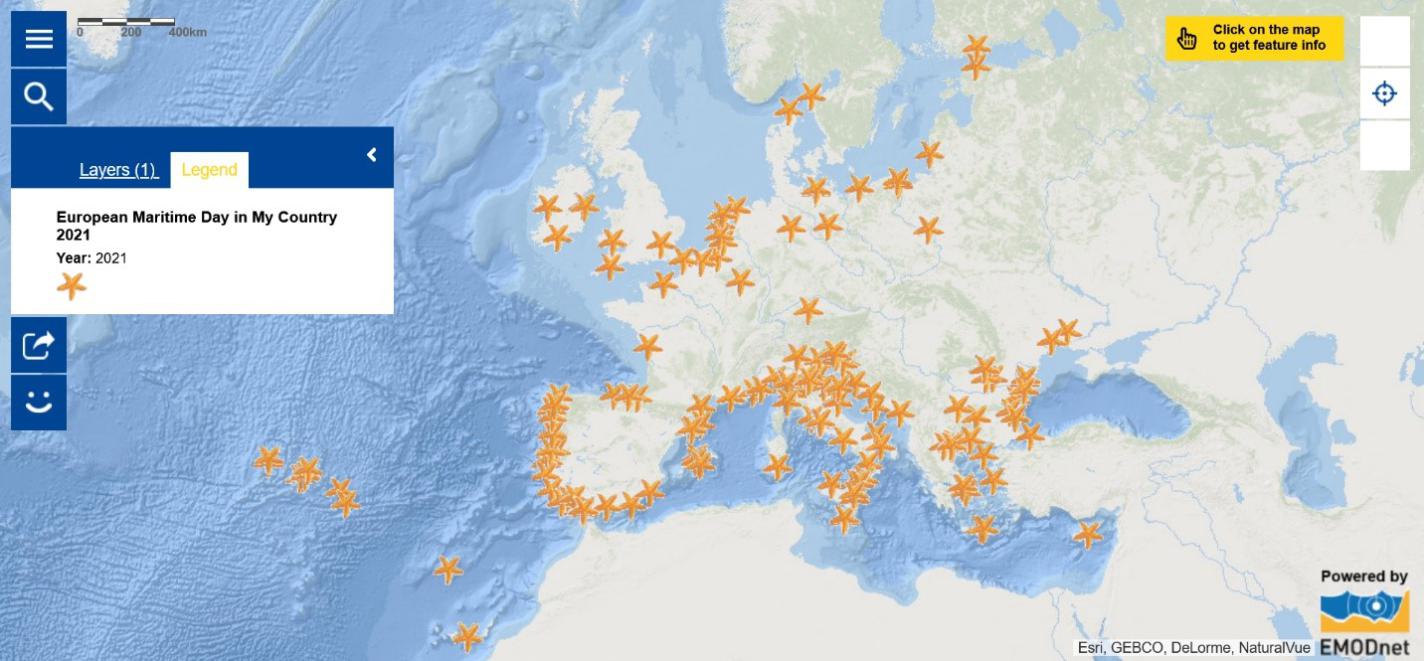 As you may remember, European Maritime Day (EMD) was organised as a hybrid event in Den Helder (The Netherlands) last May. The EMODnet Secretariat happily participated in the online workshop 'Ocean literacy through visualisation and storytelling: local, regional and international examples' hosted by the Irish Ocean Literacy Network with a presentation of the European Atlas of the Seas. In parallel to the conference, many local related events were organised across Europe, reaching out to young people and citizens under the 'EMD in my Country' label. This included the Ocean Literacy festival for the Atlantic and North Sea organized by the EU4Ocean Coalition on 22 May 2021 during which the EMODnet Secretariat organised a workshop  based on a treasure hunt.
But did you know that several EMD in my Country hybrid, physical and virtual events are still planned in August, September and October? This includes, for example, the Västerhavsveckan - West Coast Maritime Week in Sweden in August and the World Port Days Rotterdam in the Netherlands in September. Overall, the events include activities such as guided tours of cities and ports, workshops, conferences, seminars, excursions by boat, environmental actions, beach-cleaning initiatives, information activities on maritime issues and university or school projects with a maritime theme. Download the online programme from the EMD in my Country website to see the full list of events by date and explore the Map of the Week to get an overview of all of the events organised in the past and coming months. Click on the events, represented by starfishes, to see details about the proposed activities. Do you think there is something you do not directly see in the map? You are right! This is the map in which a treasure was hidden. Find it by resolving the questions in the guide available in the European Atlas of the Seas' Teachers Corner!
The coming months will see many other events take place, including:
A lot to look forward to and many activities to participate in and contribute to!
The data in this map are provided by the European Commission.