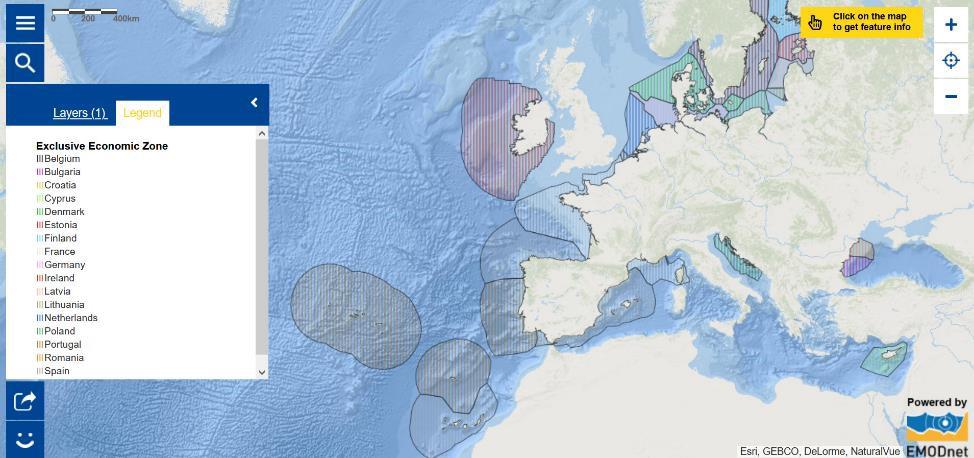 On 12 November 2020, Commissioner for Environment, Oceans and Fisheries Virginijus Sinkevičius participated in the session 'Towards blue governance: Bringing the high seas treaty over the finish line' of the Paris Peace Forum. Discussions focused on the BBNJ treaty (Biodiversity Beyond National Jurisdiction) under negotiation at the international level. This treaty will bring legal protection to marine life in the high seas. The panelists exchanged views on what is needed to successfully conclude these treaty negotiations in 2021. They pointed out the importance of reaching a robust, ambitious, balanced, future proof, transformative and inclusive agreement to ensure the conservation and sustainable use of the high seas. Commissioner Virginijus Sinkevičius highlighted the European Union's objectives set in the EU Green Deal and the EU Biodiversity Strategy and stated that cooperation and ambition is essential.
What are the high seas? The United Nations Convention on the Law of the Sea (UNCLOS) states that high seas refer to all parts of the sea that are not included in the Exclusive Economic Zone, in the territorial sea or in the internal waters of a State, or in the archipelagic waters of an archipelagic State. The high seas are open to all States, whether coastal or land-locked. [1] Countries have control over both the seafloor as well as ships travelling at the sea surface in an area that extends up to 12 nautical miles (22.2 km) from their coastlines. Extending beyond this point and reaching up to 200 nautical miles (370.4 km) from the countries' coasts lie their Exclusive Economic Zone (EEZ). Within this region, a country owns the natural resources at the seafloor but has no say on what happens at the surface. Any ships in an EEZ are essentially in international waters.
Dive into the map below to visualise the European Union Member States' Exclusive Economic Zones.
Today, 60% of the oceans are outside the borders of national jurisdiction [2].   This implies a shared international responsibility. The Intergovernmental Conference related to the BBNJ treaty addresses the following topics: marine genetic resources (including questions on the sharing of benefits), measures such as area-based management tools (including marine protected areas), environmental impact assessments and capacity-building and the transfer of marine technology [3].  Interested in international ocean governance? Learn about the 2nd International Ocean Governance Forum that will be taking place on 14-16 December, 2020.
A healthy ocean is the responsibility of each of us and is essential for all of us. How does the ocean influence us? What is our influence on the ocean? These questions are at the core of ocean literacy. Wish to know more? Have a look at the EU4Ocean Coalition website.
The data in this map are provided by EMODnet.
[1] https://www.un.org/Depts/los/convention_agreements/texts/unclos/part7.htm
[2] https://ec.europa.eu/maritimeaffairs/policy/ocean-governance_en
[3] https://www.un.org/bbnj/content/background