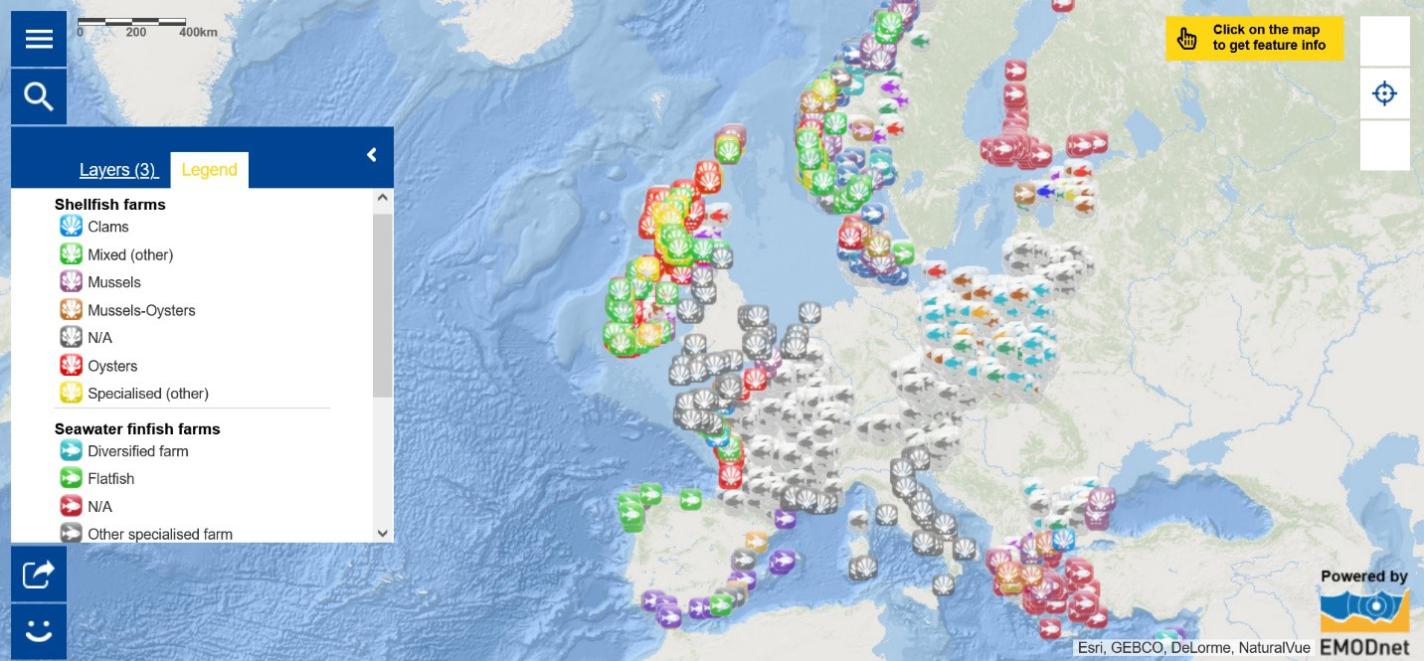 The Aquaculture Europe 2021 Congress on the theme of 'Oceans of opportunity' took place on 4-7 October 2021 in Funchal (Madeira). Aquaculture Europe is an annual event organized by the European Aquaculture Society (EAS) which brings together European aquaculture stakeholders. The programme included sessions on a wide range of topics including 'Ocean Literacy - Awareness - Knowledge Management' as well as e-posters.
In 2018, 25% of the total consumption of fish and seafood by the average European Union (EU) citizen originated from aquaculture. EU aquaculture production in particular covered 10% of the seafood consumed in the EU and accounted for less than 2% of world production.  [1]  Explore the Map of the Week to learn about the location of seawater finfish farms and shellfish farms in the EU and partner countries. Use the legend of the map and click on the farms to get more details on the aquaculture farms.
Wish to know more?
The data in this map are provided by EMODnet.
 [1] https://op.europa.eu/en/publication-detail/-/publication/e8bd0eb1-093a-11ec-b5d3-01aa75ed71a1