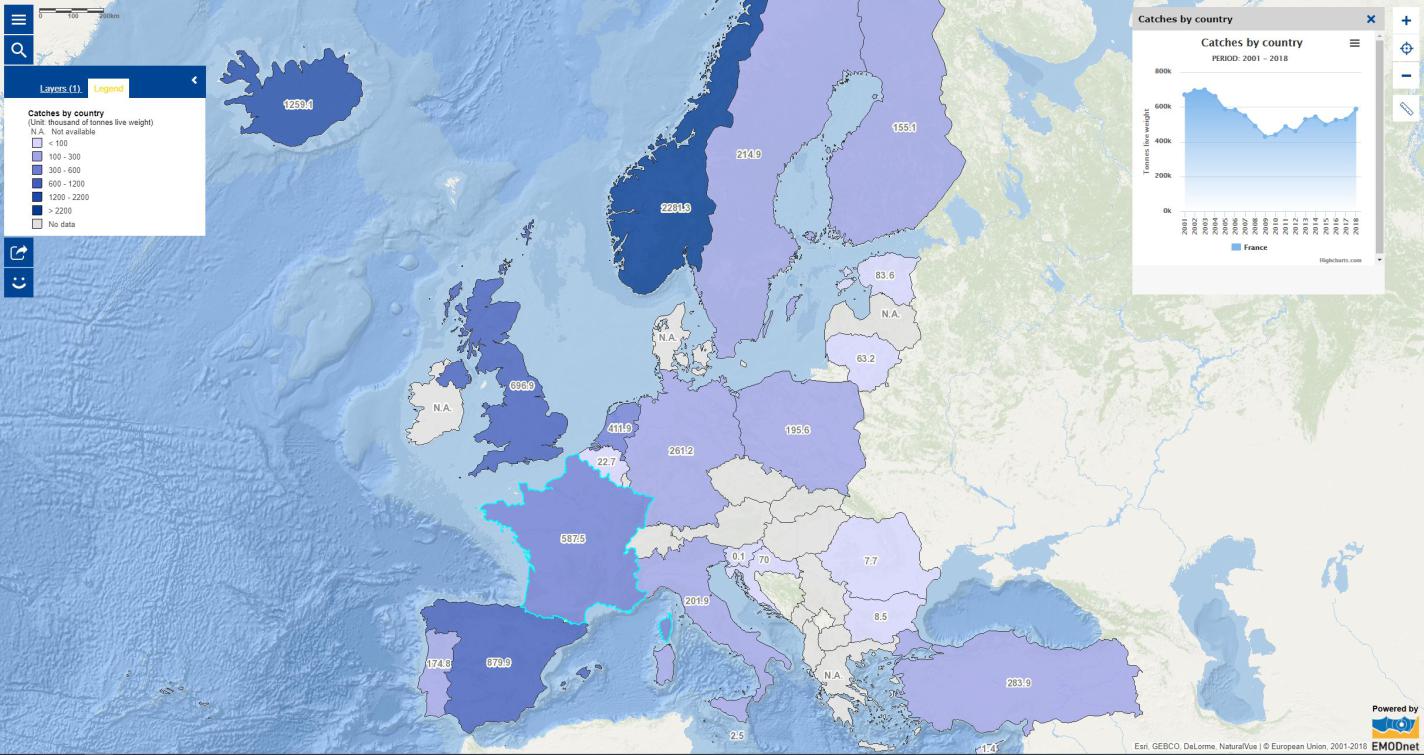 Fish have been an important and abundant source of food for millennia. As human population size has exploded and fishing practices have become more efficient, fish catches have increased dramatically. In 2017, the European Union caught over 5.4 million tonnes of fish and produced approximately 1.4 tonnes from aquaculture, making it the fifth-largest producer in the world[1]. Unfortunately, fish is no longer an abundant resource and several fish stocks are declining as more fish is caught than the population can naturally regenerate.
To protect both the fish stocks and marine environment as well as the fishermen and consumers that depend on them, the EU Common Fisheries Policy sets a number of rules for sustainably managing the European fishing industry. These rules include limiting the total allowable catches and the total fishing fleet capacity of EU and EEA countries, prohibiting fish discards, enforcing a minimum fishing net mesh size and the use of certain fishing gears to reduce the environmental impact of fishing and the closing of fishing in certain area's or seasons[2].
In order to ensure these rules are effective, it is vital to collect a wide range of fisheries data e.g., when, how much and where fish is caught, the capacity of the fishing fleets, the fishing gear that is used, etc. This data is collected, managed, and supplied by the EU and EEA member states under the Data Collection Framework. Curious about how much fish was caught by fishermen in your country? Our Map of the Week shows the volume of fish caught (in tonnes of live weight) in 2018 by EU and EEA member states as well as the UK and Turkey. By clicking on a country, you can discover how fish catches have changed over time.
The data on this map are provided by EUROSTAT.