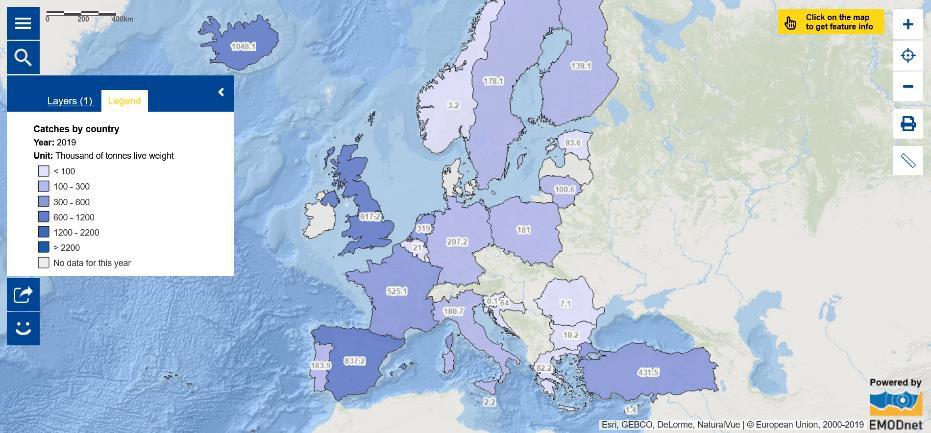 On 21 February 2023, the European Commission presented the fisheries policy package. This policy package includes measures to improve the sustainability and resilience of the European Union's fisheries and aquaculture sector. It is composed of four elements:
The European Commission proposes a 'Fisheries and Oceans Pact' to fully implement the Common Fisheries Policy and work on a common vision for the future together with national authorities, fishers, producer organisations, Regional Advisory Councils, and scientists.
The European Union is the fifth largest fisheries and aquaculture producer worldwide, accounting for about 3 % of global production. 78 % of this production comes from fisheries and 22 % from aquaculture. [1]
Explore the Map of the Week to learn about the total annual catch of fishery products by country. The data are expressed in the live weight equivalent of the landings. This is the weight as the product is taken from the water (that is, before processing) but excludes any products which, for a variety of reasons, are not landed catches by Member State. Click on the countries to see how catches by country have evolved between 2000 and 2019.
The data in this map are provided by Eurostat.
[1] https://oceans-and-fisheries.ec.europa.eu/facts-and-figures/facts-and-figures-common-fisheries-policy_en