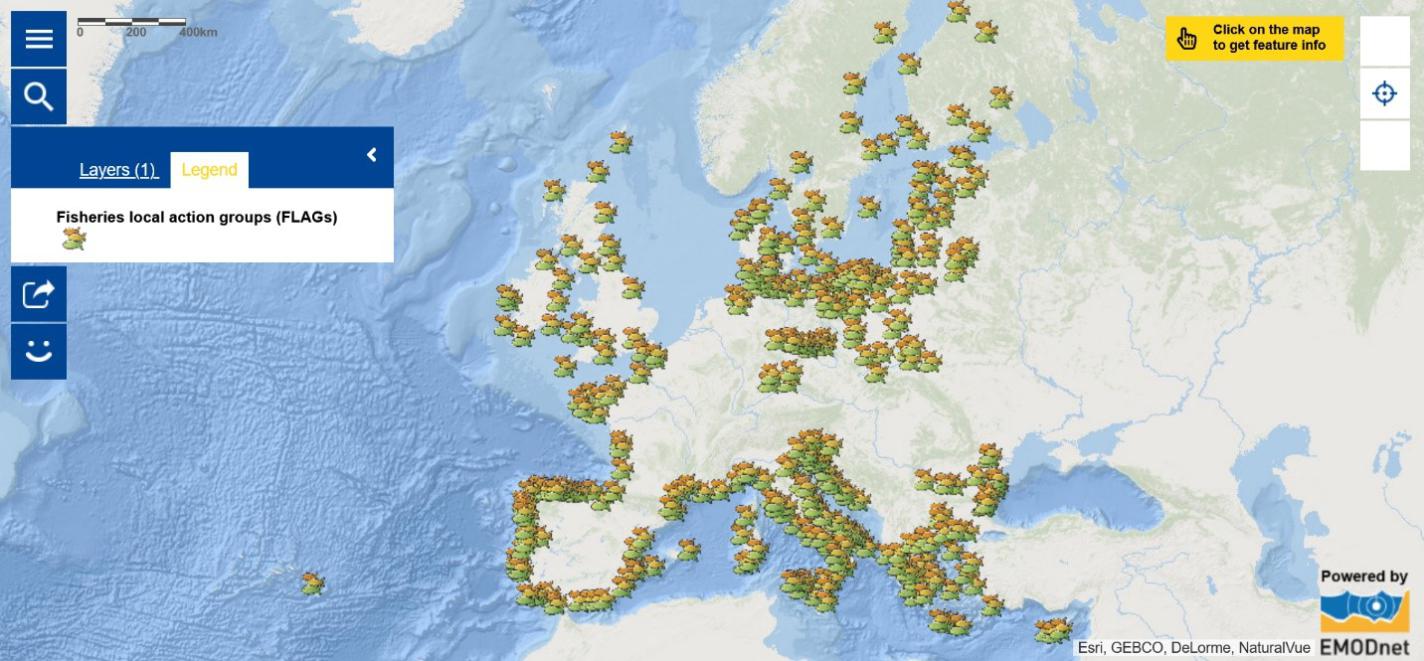 This week, we are zooming in on local activities with Fisheries Local Action Groups (FLAGs). Funded by the European Structural Funds (EFF in 2007-2013, EMFF in 2014-2020 and EMFAF in 2021-2027), FLAGs help fisheries and coastal communities identify and prioritise the challenges they should tackle, and the opportunities they should seize, to make their area a better place to live and work. [1]
FLAGs are partnerships between fisheries actors and other local private and public stakeholders. They design and implement a local development strategy to address their area´s needs, be they economic, social and/or environmental. Based on their strategy, the FLAGs select and provide funding to local projects that contribute to local development in their areas. [2] The themes addressed by these projects include adding value to fisheries, diversification, environment, governance, and society and culture. [3] At the end of June 2021, there were more than 8,900 approved FLAG projects. [4]
Fisheries Local Action Groups, managing authorities, citizens and experts from across the European Union work together on the sustainable development of fisheries and coastal areas through FARNET, the European Fisheries Areas Network. The FARNET website provides information on FLAGs and on their activities through different means including the FLAG factsheets, newsletters and videos. Cooperation between FLAGs in different areas and between FLAGs and other Community-Led Local Development (CLLD) groups is important and leads to multiple opportunities and benefits.
Explore the Map of the Week to learn more about the Fisheries Local Action Groups by clicking on the icons on the map.
The data in this map are provided by the European Commission.
[1] https://webgate.ec.europa.eu/fpfis/cms/farnet2/sites/default/files/publication/en_farnetguide_22_fin.pdf
[2] https://webgate.ec.europa.eu/fpfis/cms/farnet2/on-the-ground/flag-factsheets-list_en
[3] https://webgate.ec.europa.eu/fpfis/cms/farnet2/themes_en