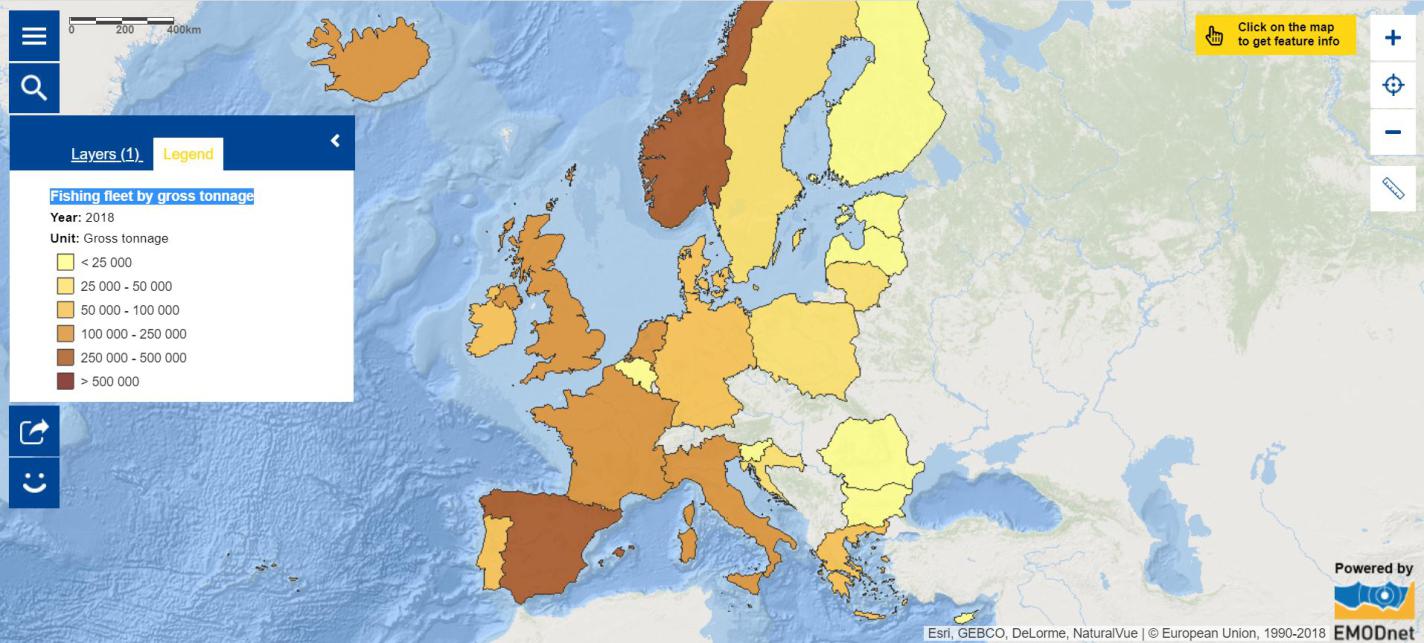 Globally, more than 3.3 billion people rely on fish for an average of up to 20% of their protein intake[1]. In 2017, European citizens ate on average up to 24 kg of fish[2] while the European fisheries and aquaculture sector employed more than 570,000 people in 2018[3]. As you can see, the vitality of this sector has a huge impact on the life of billions of people. Unfortunately, overfishing has caused global fish stocks to decline at an alarming rate, threatening fish populations as well as fishermen and consumers that depend on them. The way we manage fish stocks today will have important consequences on the supply of seafood for generations to come.
The EU's Common Fisheries Policy sets a number of rules for managing the European fishing industry in a sustainable manner. These rules include setting limits on both fish catches as well as the total fishing fleet capacity of EU and EEA countries[4].The EU fishing fleet counts more than 81 thousands vessels and is very diverse, with vessels ranging from under 6 metres to over 75 metres[5]. In order to manage this fleet, each country keeps a national register of the number of vessels, their age, gross tonnage and engine power as well as the types of fishing gear used. For each country, a capacity ceiling of total vessel engine power and total vessel weight is established. Over the past several years, the capacity of the EU fishing fleet has continued to decline. However, as the sustainable management of EU Fisheries has resulted in a gradual recovery of fish stocks, gross profit and net profit margin of the fleet have shown an upward trend[5].
Are you interested in knowing more about the fishing fleet in your country? Our map of the week shows the total vessel weight (in gross tonnage) of the fishing fleet in EU and EEA countries in 2018. Click on a country so see how the fishing fleet has changed over time.
The data in this map are provided by EUROSTAT.
---