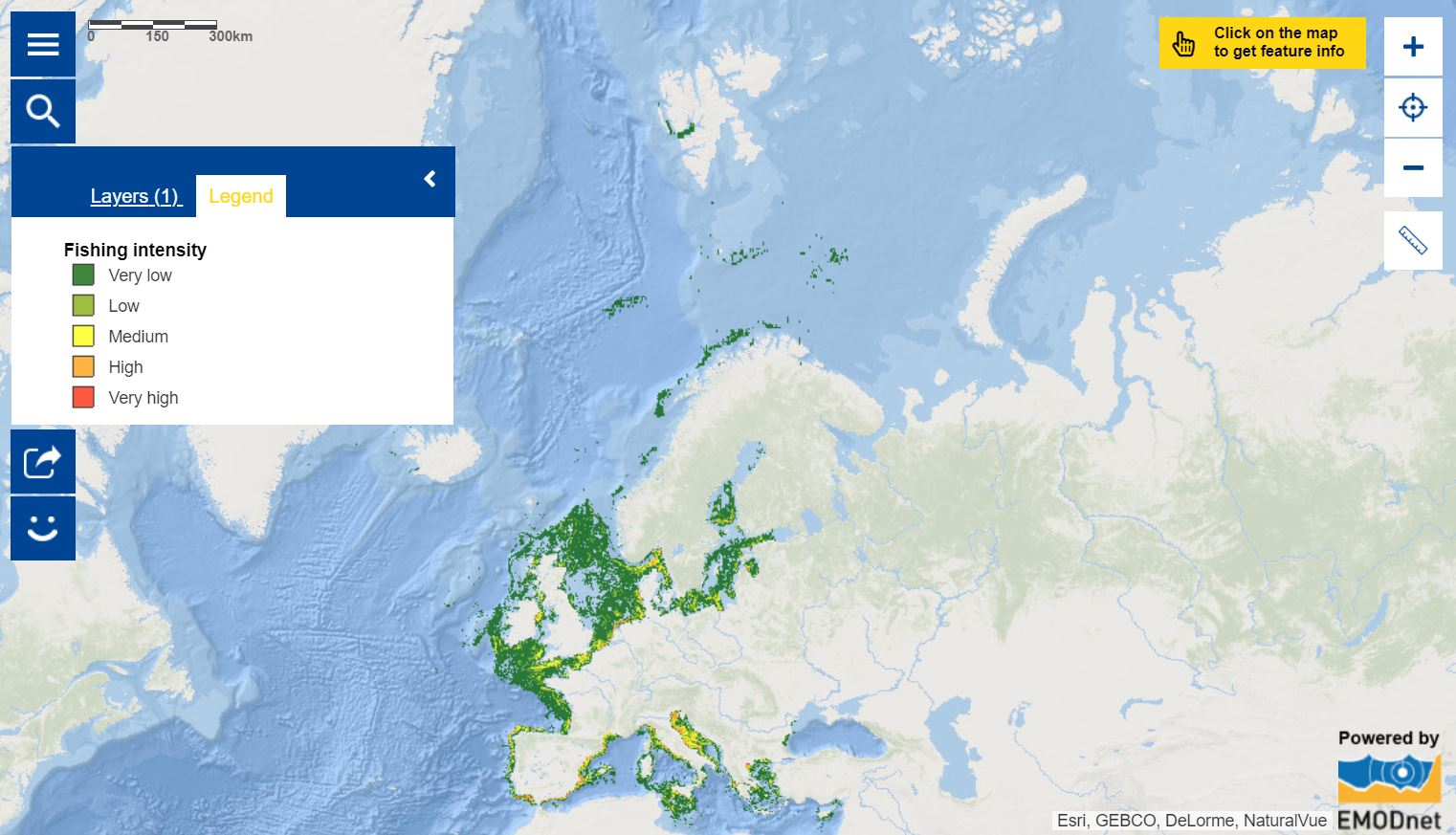 Human-induced climate change has a global impact on the ocean, marine life and the ecosystem services it provides to our society1. These effects are amplified in the arctic region where the decreased extent of sea ice cover, which is very reflective to sunlight, causes an accelerated warming as more sunlight is absorbed by the now exposed seawater of the Arctic Ocean – a process called the ice-albedo feedback1. With the arctic sea ice retreating and many fish species projected to migrate northward in a response to warming conditions, the fragile Arctic Ocean ecosystem will be under threat of unsustainable, illegal, unreported and unregulated fishing (IUU).
Fortunately, steps are being taken to protect the Arctic. In May 2019, the European Union, Canada, the People's Republic of China, Denmark, Iceland, Japan, the Republic of Korea, Norway, the Russian Federation and the United States met to begin preparatory work on an agreement to prevent unregulated fisheries in the Central Arctic Ocean2. This week, a delegation of scientists met in the European Commission's Joint Research Centre (JRC) to develop of program of scientific research and monitoring of fish stocks and fisheries envisaged under the agreement.
Several new technologies have the potential to improve the monitoring of fisheries3. One of these uses satellites to gather the position of vessels from the Automatic Identification System (AIS) messages they send out and apply algorithms to detect if these ships are engaged in fishing activities. The map of the week shows the fishing intensity in European waters derived using this technology. It has also been used to derive density maps of other types of maritime activities (sailing, dredging, passenger and cargo transport, etc.) which are offered through EMODnet Human Activities.
The data in this map were provided by the Joint Research Centre (JRC).
1 https://www.ipcc.ch/srocc/chapter/summary-for-policymakers/
2 https://ec.europa.eu/fisheries/press/preventing-unregulated-fishing-arctic-eu-and-partners-meet-further-implementation-historic_en
3 http://www.emsa.europa.eu/combined-maritime-data-menu/data-sources.html