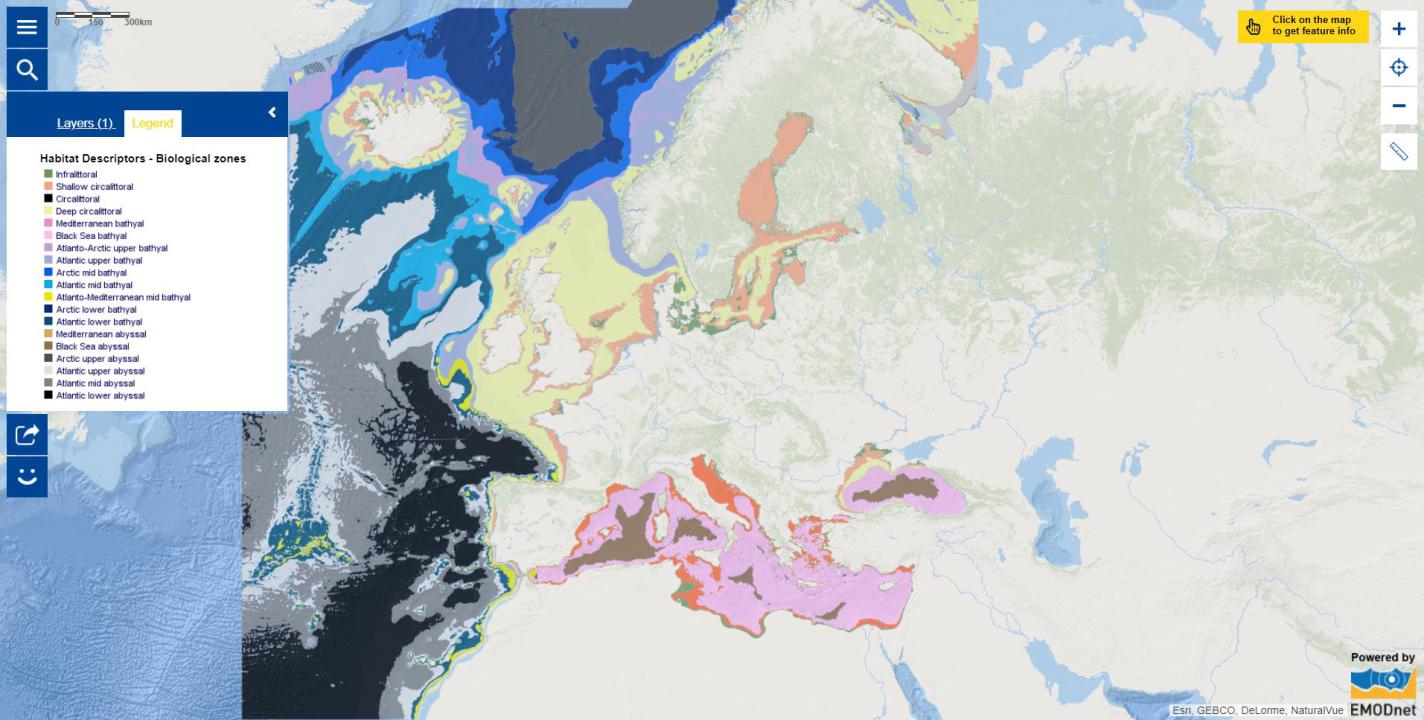 The seas and oceans cover over 70% of the earth's surface and the seabed in this vast area hosts some of the richest ecosystems on the planet. Despite the remote location of their habitats, these ecosystems are being threatened by climate change and human activities such as fishing and deep-sea mining. Fortunately, the European Union's Marine Strategy Framework Directive (MSFD) has implemented measures that aim to protect the European marine environment and the economic activities that depend on it.
A vital component of the MSFD is to assess the location and status of the marine ecosystems in Europe. As the marine region is so vast, habitat mapping, which predicts the occurrence of different seabed habitats based on an achievable number of seafloor observations and environmental parameters, is an important tool to accomplish this goal. By combining a large amount of data, EMODnet Seabed Habitats has created an impressive broad-scale habitat map called EUSeaMap, which covers all European marine regions. It was created by layering multiple maps of seabed substrate, biological zones and hydrodynamic energy levels as well as other hydrographic parameters.
The map of the week features the biological zones used in the creation of the latest EUSeaMap. The zones are calculated based on a combination of bathymetry, light availability and other physical environmental variables1.
The data in this map were provided by EMODnet Seabed Habitats.
1 Populus J., Vasquez M., Albrecht J., Manca E., Agnesi S., Al Hamdani Z., Andersen J., Annunziatellis A., Bekkby T., Bruschi A., Doncheva V., Drakopoulou V., Duncan G., Inghilesi R., Kyriakidou C., Lalli F., Lillis H., Mo G., Muresan M., Salomidi M., Sakellariou D., Simboura M., Teaca A., Tezcan D., Todorova V. and Tunesi L., 2017. EUSeaMap, a European broad-scale seabed habitat map. 174p. http://doi.org/10.13155/49975