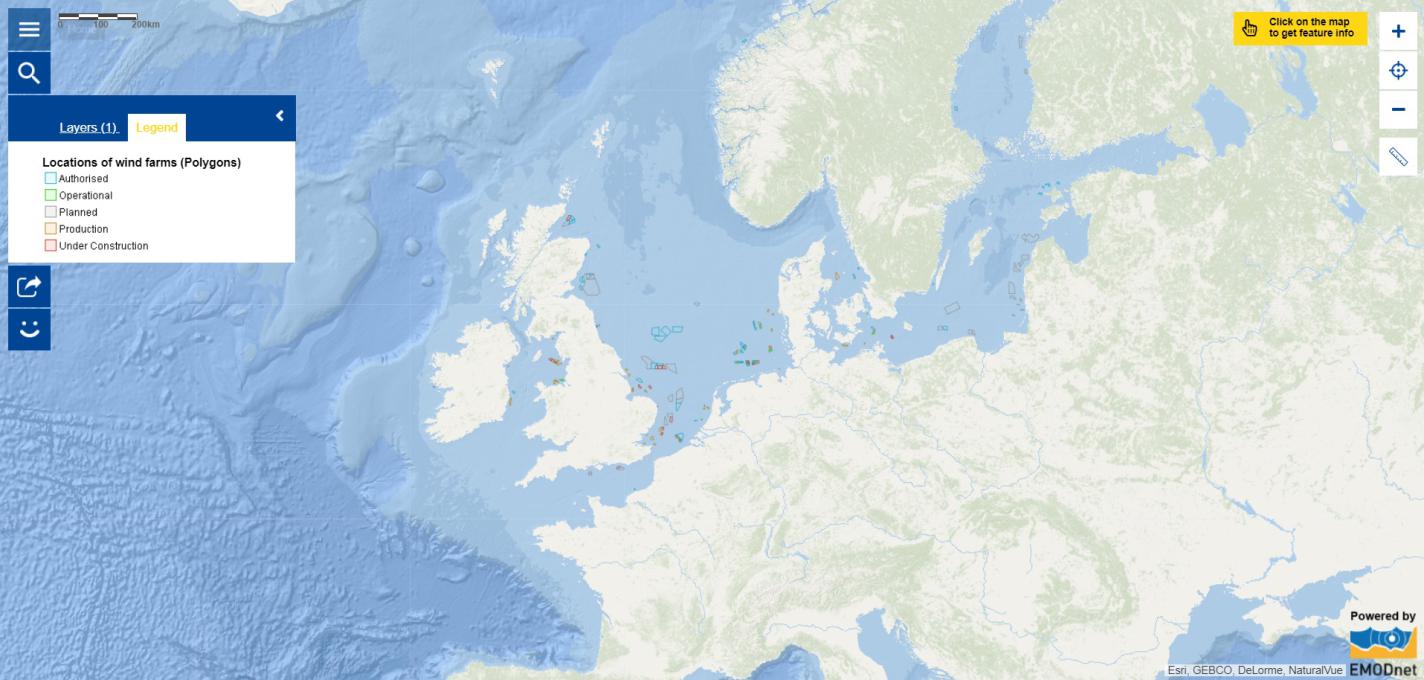 This week is the EU Sustainable Energy Week 2019 (EUSEW19) which is the biggest European conference dedicated to renewable energy and efficient energy use. This year's theme, "Shaping Europe's energy future", focusses on policies and innovations to meet the EU's energy and climate goals. You can participate to EUSEW19 by attending or organising one of the many Energy Day events promoting the transition to a clean energy society.
Wind energy production, in which a windmill is used to drive a generator and create electricity, is one of the leading sustainable energy sources. As the winds at sea are more consistent and tend to blow harder, they have the potential to generate a steady supply of clean wind energy. Recognising this, Europe is leading the way in offshore wind energy production with 4543 grid-connected windmills installed in the seas of 11 different countries. These offshore "wind farms" have the capacity to generate 18499 MegaWatts of electricity, enough to power over 13 million European homes.
This map of the week shows where these operational wind farms are located as well as where future wind farms are planned and being constructed. Most of these wind farms are located in the shallow areas of the North, Irish and Baltic seas. However, the Hywind floating wind farm prototype off the coast of Peterhead has exceeded expectations and this technology could extent the areas suitable for wind farms to water depths of up to 800 meter. 
The data in this map were provided by EMODnet Human Activities.