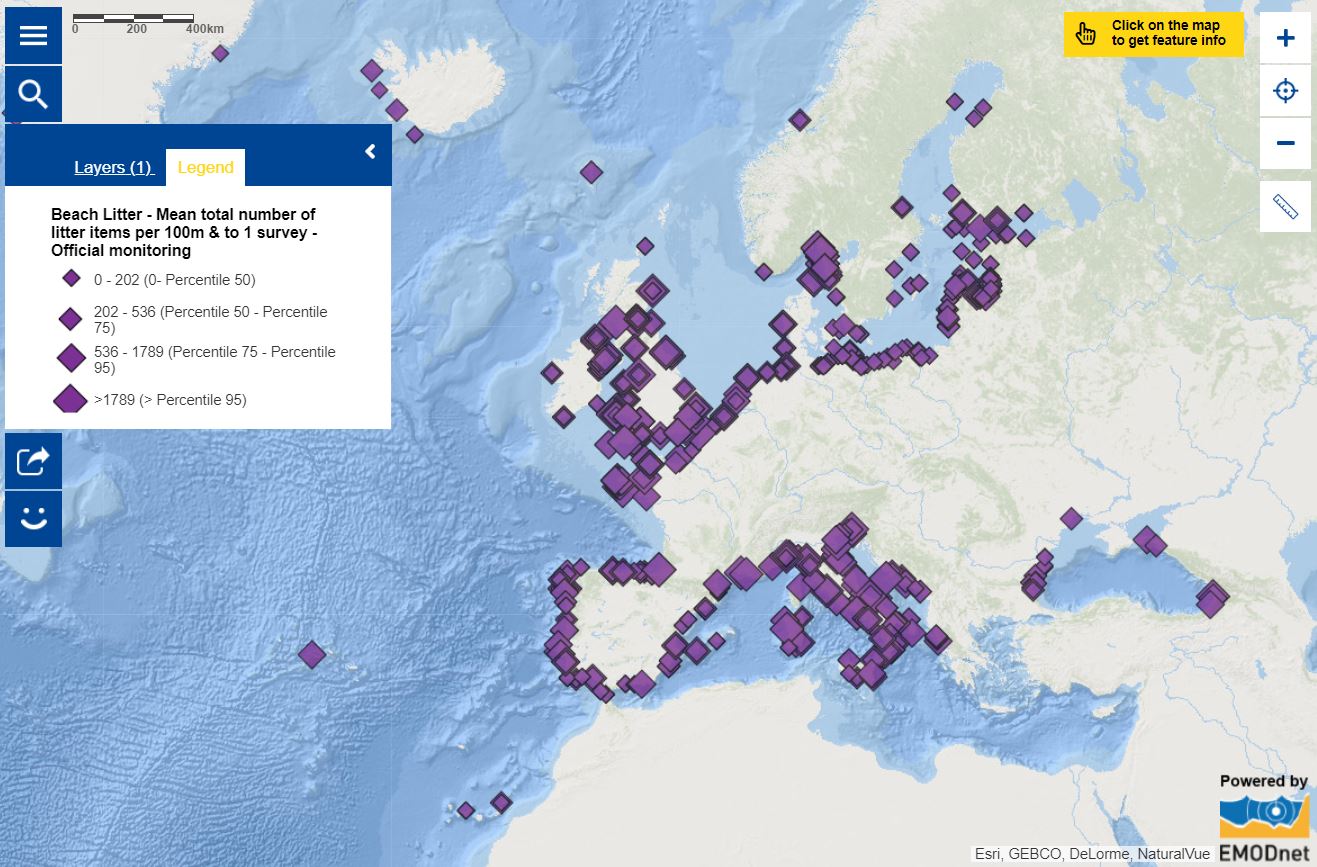 Every year, millions of tonnes of litter are generated through a variety of human activities. Unfortunately, a significant fraction of this litter is not recycled, stored or destroyed and ends up in the ocean, cluttering up our beaches and threatening marine life. Animals can become tangled up in larger pieces of trash or mistake smaller pieces for food. Microscopic pieces of plastic waste also end-up in our food and, although their effects on our health are yet unknown, they may expose us to harmful chemicals. For these reasons, it is not surprising that marine litter is identified as one of the fastest growing threats to the health of the world's oceans1.
As one of the pillars of the European Green Deal, the EU's industrial strategy for a clean and circular economy aims to improve sustainability and reduce the waste produced in industrial sectors like textile, construction, electronics and plastics2. Moreover, this week on 11 March 2020, the EU adopted a new Circular Economy Action Plan3, one of the key building blocks of this EU Green Deal. A more circular economy aiming to reduce, reuse and recycle waste will benefit everyone, from people strolling along our beaches to the birds, fish and mammals living in and around our ocean. To illustrate the extent of this marine litter problem and the urgency for concrete action, our map of the weak features the average number of litter items per 100 m stretch of beach along the European coasts.
The data in this map were provided by EMODnet Chemistry.
1 http://ec.europa.eu/environment/marine/good-environmental-status/descriptor-10/index_en.htm
2 https://ec.europa.eu/info/sites/info/files/european-green-deal-communication_en.pdf
3 https://ec.europa.eu/commission/presscorner/detail/en/ip_20_420