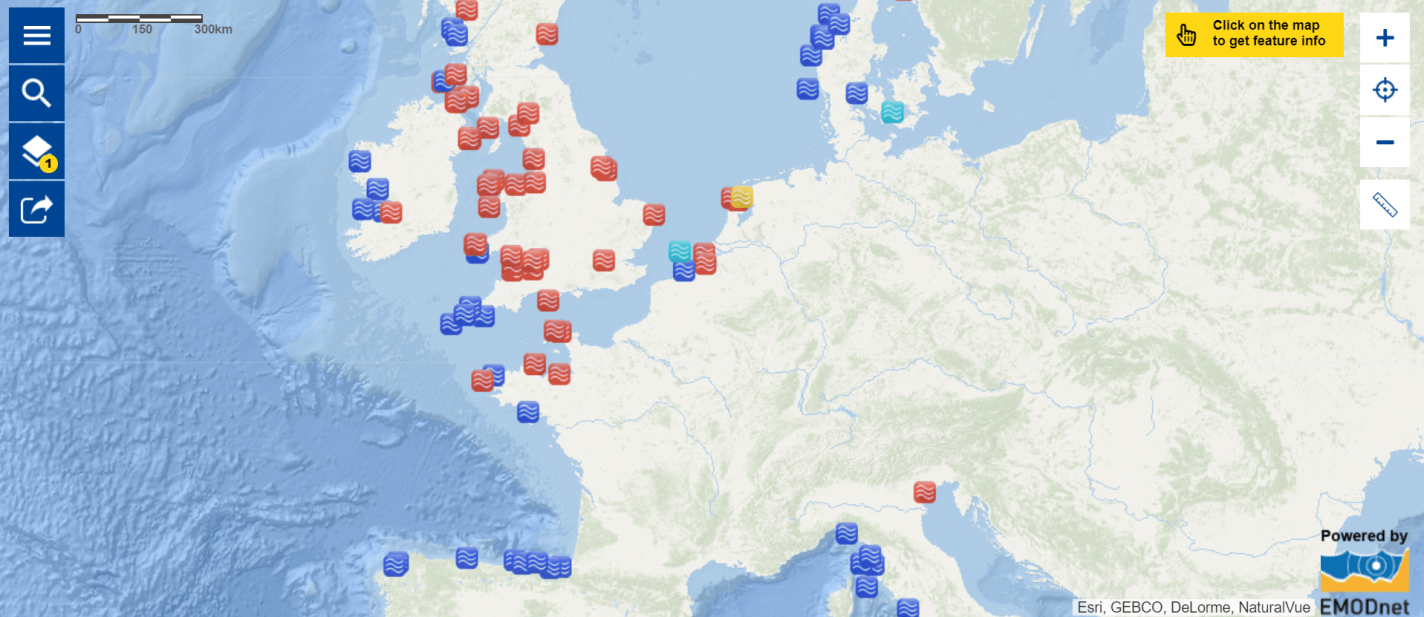 Our seas and oceans offer vast renewable energy resources which can play a key role in social and economic development, as well as in climate change mitigation.
Ocean energy refers to the energy carried by ocean waves, tides, salinity and temperature differences. The movement of water in the world's oceans creates a vast store of kinetic energy, or energy in motion. This energy can be harnessed to generate electricity to power homes, transport and industries.
More and more technologies are currently being developed to exploit the potential of tides and waves as well as differences in temperature and salinity. Ocean energy is a rising sector in line with Europe's renewable energy ambition. As stated this week by Karmenu Vella, European Commissioner for Environment, Maritime Affairs and Fisheries, at least 32% of European energy will come from renewable energy sources by 2030, which include ocean energy.
Our Map of the week feature many ocean energy projects throughout Europe. Click on each icon in shape of wave to learn more about them. 
The data displayed in this map has been provided by EMODnet: www.emodnet.eu