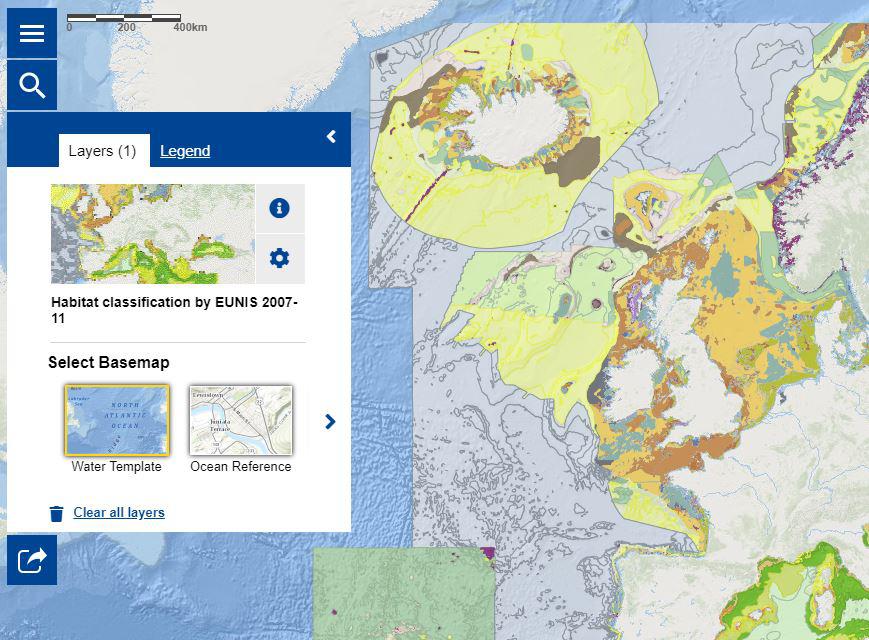 The fourteenth meeting of the Conference of the Parties to the Convention on Biological Diversity (COP 14) will be held in Sharm El-Sheikh, Egypt, from the 17 until the 29 November 2018. The Conference of the Parties is the governing body of the Convention on Biological Diversity (CBD), which has been taking place since 1994.
The CBD has the mandate to protect biodiversity and to reflect on the importance of sustaining life on Earth through the sustainable use of its components. To achieve this, it is crucial to understand the characteristics of habitats. In this regard the European Atlas of the Seas displays the map layer showing a predictive EUNIS seabed habitat map for European Seas (year: 2016) based on the habitat classification by EUNIS (2007-2011) according to different descriptors.

The EUNIS habitat types classification is a comprehensive pan-European system to facilitate the harmonised description and collection of data across Europe through the use of criteria for habitat identification; it covers all types of habitats from natural to artificial, from terrestrial to freshwater and marine.
Our Map of the week helps to better understand the importance of marine biological diversity as well as the key role that marine habitats play on sustainability. This is the perfect map in the context of the COP 14!
The map was produced by EMODnet Seabed Habitats.
https://www.emodnet-seabedhabitats.eu/