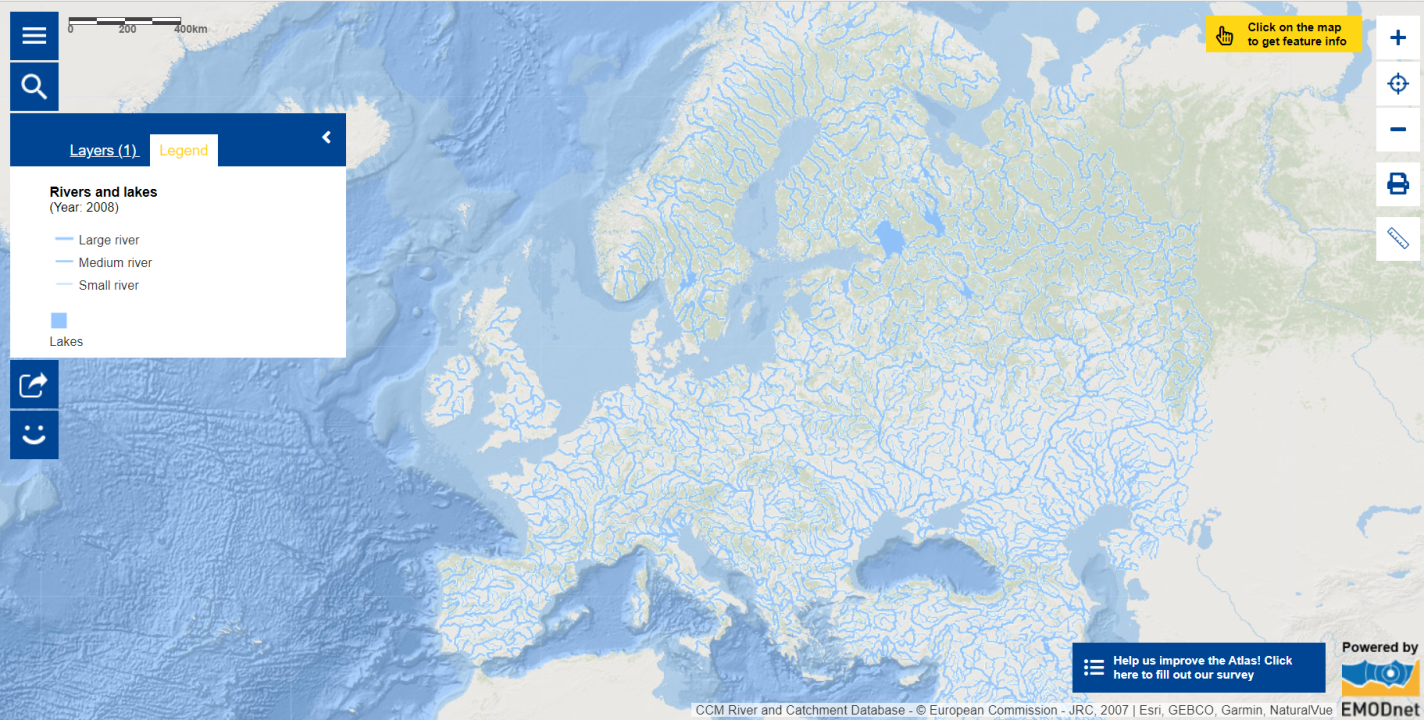 Water, the essence of life, is a finite resource that sustains all living beings and ecosystems on Earth. Yet, the global challenges of water scarcity, pollution, and inefficient water management have become increasingly pronounced. Fortunately, across the globe, visionary individuals, communities, and organisations are working stronger together to address the importance of water, and are committed to promoting sustainable water management practices to pave the way for a sustainable water future. Organised by the Stockholm International Water Institute (SIWI ), the annual World Water Week  took place this week on 20-24 August in Stockholm (Sweden) and online. This year, the theme was 'Seeds of Change: Innovative Solutions for a Water-Wise World'. World Water Week 2023 saw almost 15,000 registered participants from over 190 countries and territories gather to explore innovative solutions to combat the global water crisis [1].
According to the European Environment Agency, water scarcity affected 29% of the European Union territory during at least one season in 2019 [2]. In this framework, it is key to understand the water cycle . This week, we focus on rivers and lakes. With the Map of the Week, you can see the main European rivers and lakes. You can read the names of the rivers by clicking on the river courses or by zooming in on regions. Drainage networks and associated drainage basins form complex functional entities important not only for hydrological processes but also for environmental processes at large. Did you know that only 0.5% of water on Earth is useable and available freshwater [3]? Yet, it is this 0.5% of water resources that support human health, nature and the functioning of economies and societies. Healthy groundwater and rivers are thus essential for many reasons. UN-Water reported that 72% of all water withdrawals are used by agriculture, and that 90% of global power generation is water-intensive, of which over a quarter of the global energy consumption is allocated to the production and distribution of food. As the demand for water, food and energy continuously increases due to the urbanisation and global population growth, the water-food-energy nexus has to be highlighted in order to achieve the Sustainable Development Goals (SDGs), notably in the context of poverty, hunger, sustainability and the environment [4].
The journey to a water-wise world is marked by innovation, adaptability, and a shared commitment to creating a harmonious coexistence with water. No matter if we live at the coast or in inland regions, it is important to remember that there are networks of freshwater drainage around us, which eventually end in the ocean. Many environmental and socio-economic issues are the unforeseen results of actions that did not consider upstream and downstream source-to-sea  connections.  It was estimated, for example, that every year a range of 0.8–2.7 million metric tons of plastic waste pollution is carried by about 1,000 rivers into the ocean, accounting for nearly 80% of global annual riverine plastic emissions [5].
Wish to know more about solutions for sustainable water management discussed during World Water Week 2023?
Read about the

six trends

  that stood out at World Water Week 2023:

Interconnectivity is crucial;
Time to rethink innovation;
Learning from Indigenous Peoples;
Oceans are making waves;
New approaches to water governance;
Linking international processes.

Have a look at the

WaterFront Daily

  editions which provide important insights on the event!
The data in this map are provided by the Joint Research Centre.