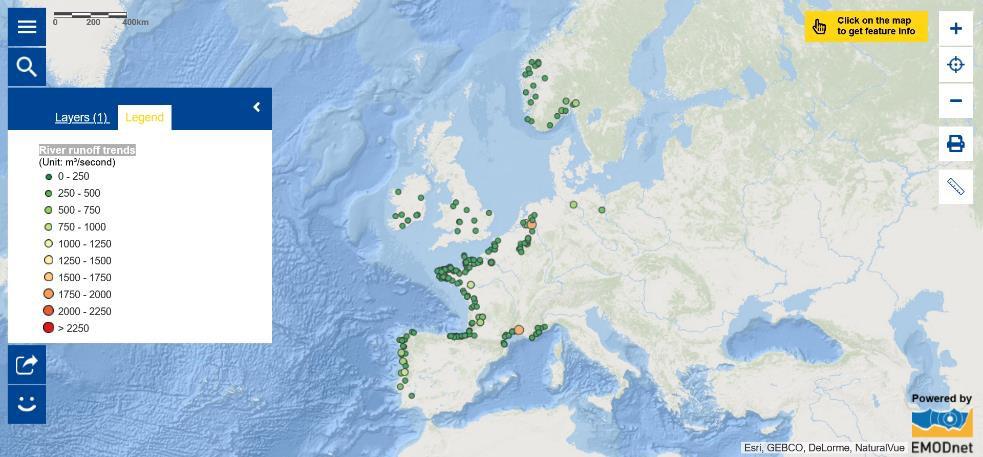 World Water Week  started on 23 August 2022 and will take place until 1 September 2022. This annual event, organised by the Stockholm International Water Institute (SIWI  ), brings together participants from many professional backgrounds from countries around the world. This year, World Water Week offers close to 300 different sessions and activities on a broad range of water-related topics, from food security and health to agriculture, technology, biodiversity, and the climate crisis. Within the overall theme of "Seeing the unseen: The value of water", the sessions will be grouped under three theme headings [1]
the value of water for people and development;
the financial and economic value of water;
the value of water for nature and climate.
The debates and outcomes from World Water Week 2022 will feed into the discussions at the UN Conference on the Water Action Decade  in March 2023. [2] Debates on water are directly relevant to the ocean. One way to visualise this is to explore the map layer on river runoff trends in the European Atlas of the Seas. Runoff is the movement of land water (in the form of rivers, lakes, streams) to the seas and ocean. What happens in rivers impacts what happens in the ocean. Click on the symbols in the map to see more details on river runoff trends at specific locations.
Wish to learn more about water and climate change? Are you a teacher interested in working on climate change with your students? Have you heard about the Education for Climate challenge 'Be a scientist! Mapping climate change at seas & waterways'? The Education for Climate Community is co-creating a new educational map around climate change in the European Atlas of the Seas that will be used in the future in classrooms and educational activities. Join them! Submit your vote by 4 September 2022 to help select the topic of the map and enrol in the challenge event which will take place on 7 September 2022!
The data in this map are provided by EMODnet.
[1] https://worldwaterweek.org/about/about-world-water-week/facts
[2] https://worldwaterweek.org/about/about-world-water-week/thematic-scope-2022/