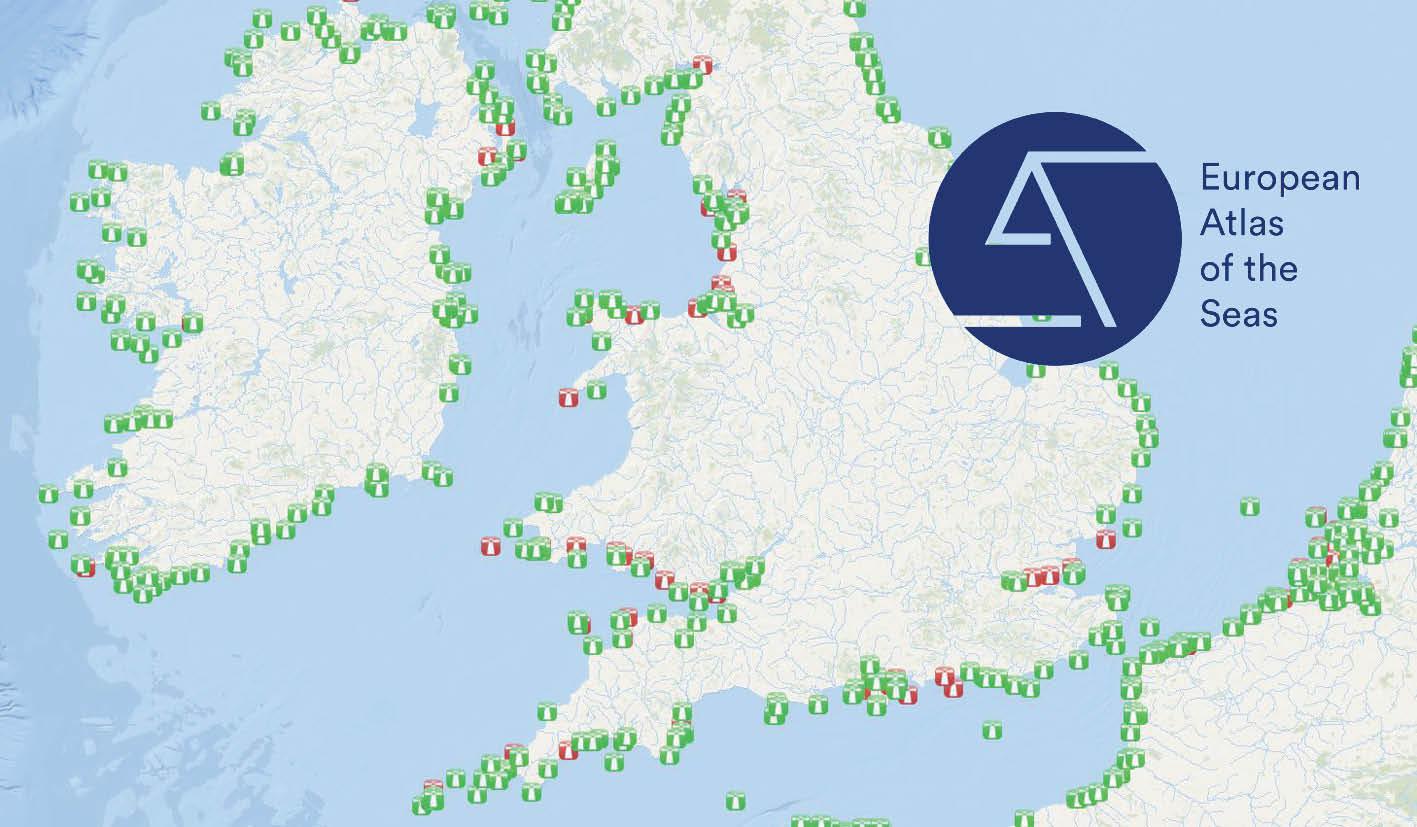 The European Atlas of the Seas displays the location and status of hundreds of lighthouses around Europe. Lighthouses serve as a navigational aid for maritime pilots at sea, they indicate dangerous coastlines, hazardous shoals, reefs, and safe entries to harbours. They also assist in aerial navigation. Often, these structures designed to emit light are located in pristine areas of immense natural beauty.
Dover's coastline in the south of England is one of the most impressive geological sites in Europe. The South Foreland Lighthouse is located at the top of white chalk cliffs, known as the White Cliffs of Dover. This dramatic stretch of cliffs, host to a diverse array of flora and fauna, have been designated as a Special Area of Conservation and a Site of Special Scientific Interest. They also provide a picturesque destination for tourists.
The oldest lighthouses in Europe have witnessed wars, migrations and perhaps even some romantic proposals. Nowadays it would be impossible to imagine historical episodes in movies and books without the vigilant eye of these landmarks.
You will find the map here : http://ec.europa.eu/maritimeaffairs/atlas/maritime_atlas/#lang=EN;p=w;bkgd=5;theme=629:0.75;c=-114433.02574527264,7040115.113764409;z=4
The data displayed in this map has been provided by EMODnet Human Activities:
http://www.emodnet-humanactivities.eu/