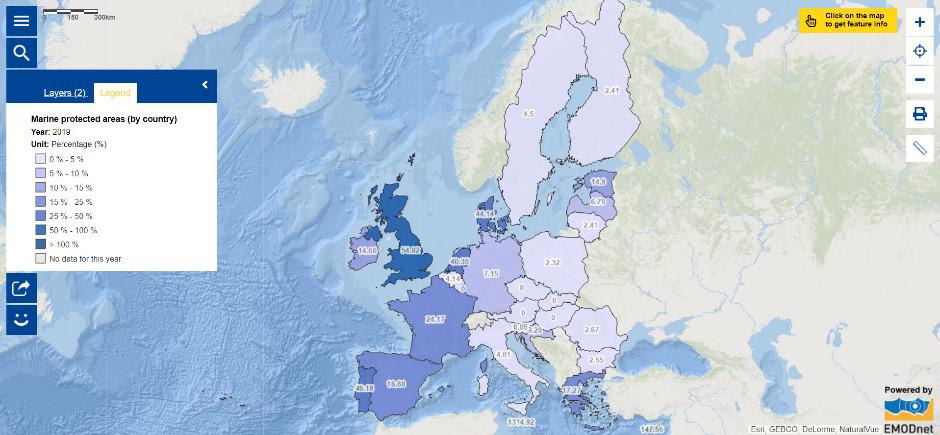 On 6-18 November 2022, the United Nations Climate Change Conference - COP27  (27th Conference of the Parties  of the United Nations Framework Convention on Climate Change) – will take place in Sharm El Sheikh, Egypt. Countries will come together to take action towards achieving the world's collective climate goals as agreed under the Paris Agreement  and the United Nations Framework Convention on Climate Change (UNFCCC ). [1] The goals of COP27 are grouped under four themes: climate change mitigation, climate change adaptation, finance and collaboration. [2] This is a golden opportunity for all stakeholders to tackle effectively the global challenge of climate change. [3] The ocean will be addressed at COP27 in many ways. For example, an ocean-focused pavilion  , amongst other pavilions , will welcome participants inside the formal negotiations area (Blue Zone) of COP27. In addition, the COP27 Virtual Ocean Pavilion  provides an online communication platform for those who are unable to participate in COP27 in person. The Ocean Decade  will also host a series of events .
The ocean and climate are intrinsically linked, one cannot function without the other. [4]  This week's map focuses on Marine Protected Area (MPAs). MPAs are increasingly being promoted as an ocean-based climate solution. In a recent study , authors carried out an analysis of 22,403 publications spanning 241 MPAs and analysed the included information on pathways through which MPAs could contribute to climate change mitigation and adaptation. Their analysis demonstrates that marine conservation can significantly enhance carbon sequestration, coastal protection, biodiversity, and the reproductive capacity of marine organisms as well as fishers' catch and income. Most of these benefits are only achieved in fully or highly protected areas and increase with MPA age. [5] The Intergovernmental Panel on Climate Change (IPCC) report 'Climate Change 2022: Impacts, Adaptation and Vulnerability' stated that safeguarding biodiversity and ecosystems is fundamental to climate resilient development, in light of the threats climate change poses to them and their roles in adaptation and mitigation. [6] In this context, the European Union (EU) Biodiversity Strategy 2030, which aims to put European biodiversity on a path to recovery by 2030, contains specific actions and commitments including the establishment of a larger EU-wide network of protected areas on land and at sea. Of great importance in this regard will also be the upcoming 15th Conference of the Parties (COP15) to the United Nations Convention on Biological Diversity (CBD ), to be held on 7 -19 December 2022 in Montreal, Canada. [7]
Wish to know more? Explore the Map of the Week and register  to access activities and information at the COP27 Virtual Ocean Pavilion !
The data in this map are provided by Eurostat.
[3] https://cop27.eg/#/presidency
[4]  https://cop27oceanpavilion.vfairs.com/en/#about   
[5] https://www.cell.com/one-earth/fulltext/S2590-3322(22)00480-8?_returnURL=https%3A%2F%2Flinkinghub.elsevier.com%2Fretrieve%2Fpii%2FS2590332222004808%3Fshowall%3Dtrue
[6] https://www.ipcc.ch/report/ar6/wg2/resources/spm-headline-statements/