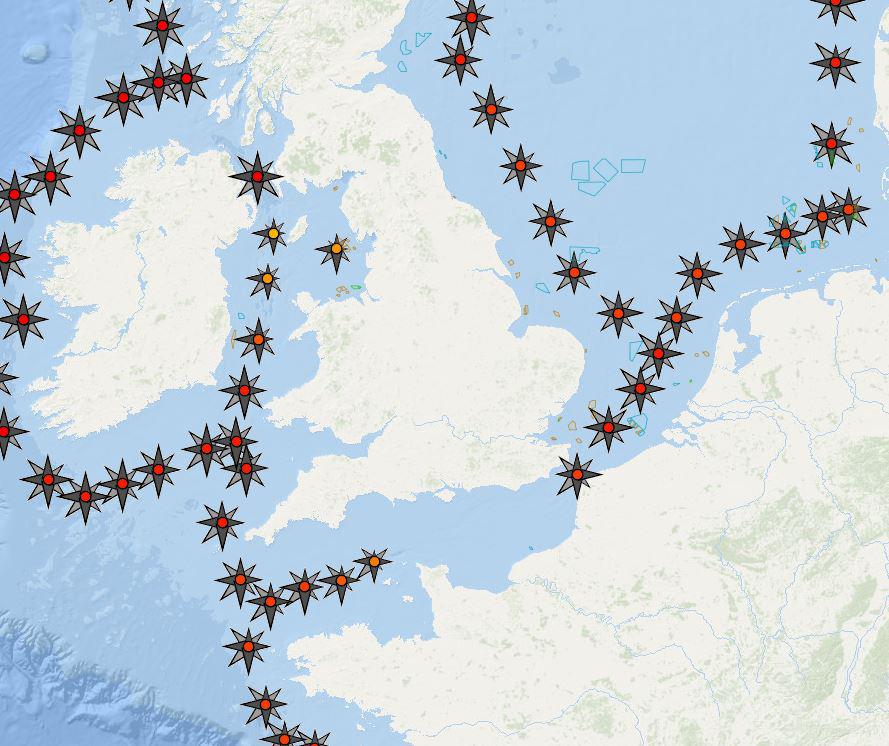 Since its release just two weeks ago, we are delighted that so many users have discovered the new European Atlas of the Seas. With more features, visuals and content, what a wind of change it is!
Speaking of wind, let's celebrate this clean and renewable source of energy with a Map of the Week!
The European Atlas of the Seas allows you to download a map visualising data on average wind speed and direction in European seas. You can also identify the location of existing wind farms, essential infrastructures for the production of electrical power using wind energy.
The presence of onshore wind farms is familiar to many Europeans. With this map, you can identify offshore wind farms which are operational, planned and even those under construction.
It is also just a beautiful map. Let's have a closer look!
See the map:
http://ec.europa.eu/maritimeaffairs/atlas/maritime_atlas/#lang=EN;p=w;bkgd=5;theme=3:1,913:0.75;c=403886.4630565569,6967882.122034917;z=4
This map is hosted by the EMODnet Human Activities and EMODnet Physics portals:
http://www.emodnet-humanactivities.eu