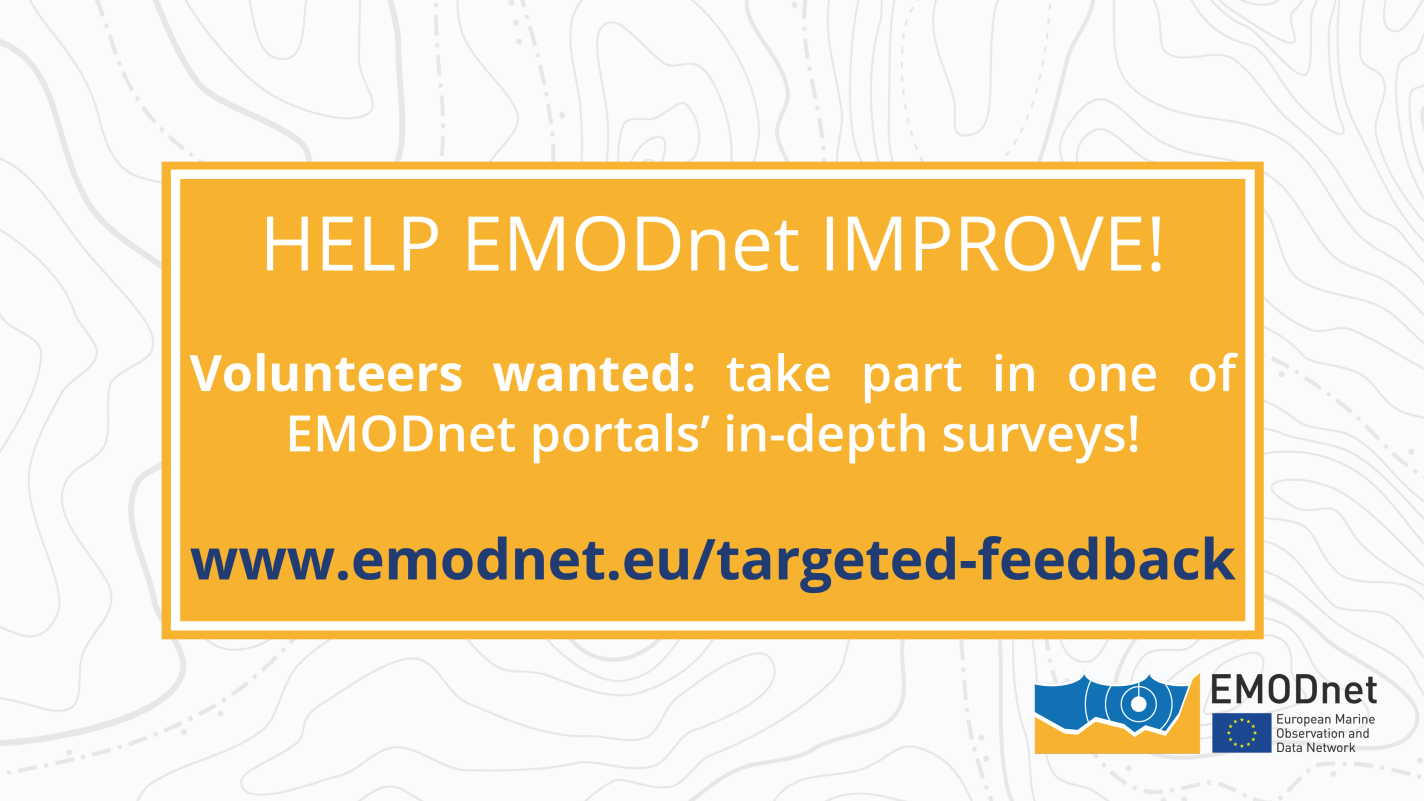 We are looking for targeted feedback!
Do you feel the desire to help EMODnet improving? Be very welcome to take part in one of our in-depth surveys on the EMODnet portals.
Currently, we are looking for people who would like to assess the Central Portal, or one of the following data portals: Physics, Geology, Chemistry, Seabed Habitats or Human Activities. The targeted assessment consists of few exercises. It will take between 30 - 45 minutes to complete.
For more information, contact secretariat@emodnet.ec.europa.eu
Many thanks in advance in the name of all EMODnet data portals!