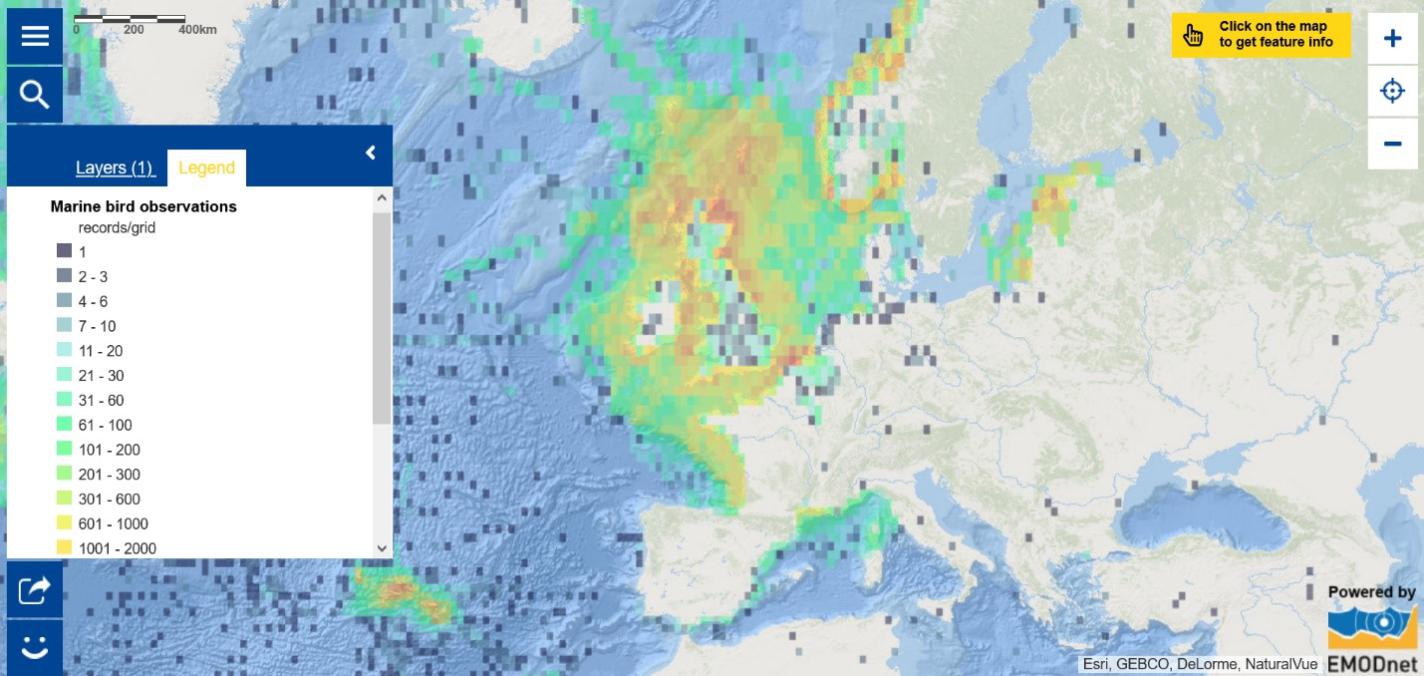 On 22 April, we celebrated International Mother Earth Day. The theme for 2021 is Restore our Earth. [1] United Nations Secretary-General, António Guterres, called for commitment to restoring the planet, and to making peace with nature. He highlighted the needs for climate action, protection of biodiversity and reduction of pollution and waste. [2] There is growing concern about the health consequences of biodiversity loss and change. [3] Restoration of ecosystems is therefore essential. This is the objective of the UN Decade on Ecosystem Restoration, which will officially launch with World Environment Day 2021 on 5 June.
The Second World Ocean Assessment report (WOAII) was launched a day before Earth Day. It provides scientific information on the state of the marine environment to support decisions and actions for the achievement of Sustainable Development Goals (SDGs), in particular SDG 14 on Life below Water, as well as the implementation of the United Nations Decade of Ocean Science for Sustainable Development. The report warns that many of the benefits that the ocean provides are increasingly being undermined by human actions. During the launch of the report, it was pointed out that the number of 'dead zones' in the ocean has increased from more than 400 globally in 2008 to about 700 in 2019. [4]  The report states that many marine species and habitats continue to be adversely affected by increasing human pressures. At the European level, a recent European Environment Agency briefing also shows that Europe's marine biodiversity remains under pressure. A high proportion of assessed marine species and habitats continue to be in 'unfavourable conservation status'.
The Map of the Week focuses on birds. The WOAII report states that the global conservation status of seabirds has worsened since the first World Ocean Assessment, with over 30 % of species now listed as Vulnerable, Endangered or Critically Endangered. [5]  In Europe, there are more than 180 species of marine birds. These include waders and waterbirds, such as ducks, geese, swans, divers and grebes; as well as birds that are usually referred to as seabirds: petrels, shearwaters, gannets, cormorants, skuas, gulls, terns and auks. [6] Average European sea bird population trends are either stable or declining. [7]   The Birds Directive aims to protect all wild bird species naturally occurring in the European Union. The European Union's ambition in the coming years is to reverse the loss of biodiversity by 2030 through a set of actions outlined in the EU Biodiversity Strategy to 2030, including  strengthening the coherence of the network of protected areas, actively restoring ecosystems across land and sea and introducing measures to enable the necessary transformative change. Marine bird observations are key to assess trends and impacts of implemented measures in favor of bird populations.
Wish to know more?
The data in this map are provided by EurOBIS.
[1] https://www.unep.org/events/un-day/international-mother-earth-day-2021
[2] https://news.un.org/en/story/2021/04/1090262
[3] https://www.un.org/en/observances/earth-day
[4]  https://ioc.unesco.org/news/ocean-benefits-increasingly-undermined-human-activity-un-assessment-reveals
[5]  https://www.un.org/regularprocess/sites/www.un.org.regularprocess/files/2011859-e-woa-ii-vol-i.pdf
[6] https://water.europa.eu/marine/state-of-europe-seas/state-of-biodiversity/seabirds#:~:text=There%20are%20over%20180%20species%20of%20marine%20birds,undertake%20yearly%20migrations%20between%20feeding%20and%20breeding%20grounds
[7]   https://www.eea.europa.eu/publications/europes-marine-biodiversity-remains-under-pressure/europes-marine-biodiversity-remains-under-pressure?utm_medium=email&utm_campaign=Europes%20marine%20biodiversity%20remains%20under%20pressure&utm_content=Europes%20marin