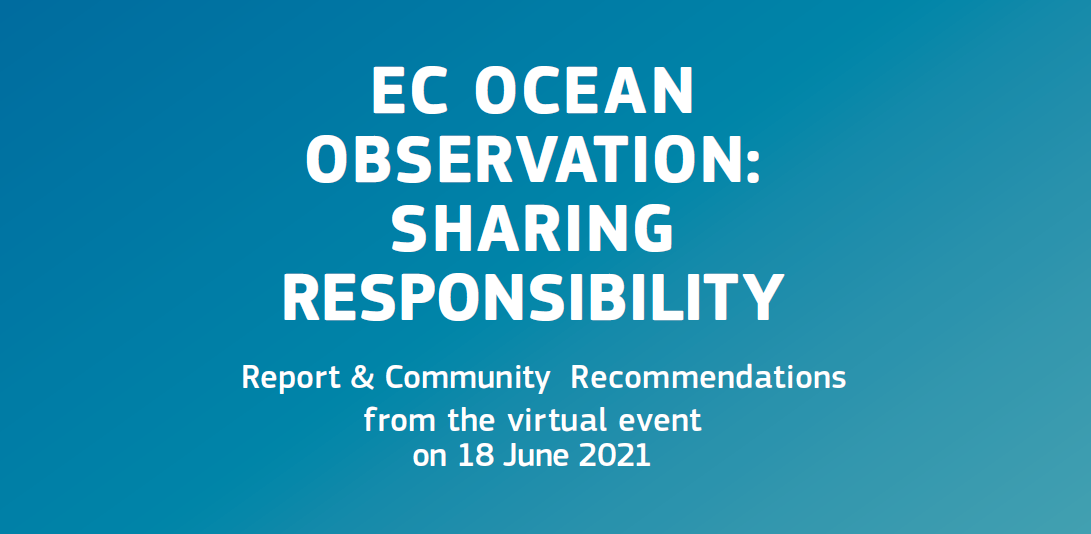 On 18 June 2021, The EC Directorate-General for Maritime Affairs and Fisheries (DG MARE) organized an Ocean Observation event in close collaboration with the EMODnet Secretariat, European Marine Board Secretariat, EuroGOOS and Copernicus Marine Service. The event consisted of two sessions: 1. Ocean observing technology, and 2. Ocean observing gaps and requirements.
The event brought together over 90 invited Ocean Observing and Marine Technology experts, including representatives from the research community (e.g., EU projects, national institutes and networks), marine/maritime industry, policy (e.g., national authorities, Regional Sea Conventions and European policy makers), European organisations and networks (e.g., EMODnet, Copernicus Marine Service, EuroGOOS, EMB, Marine Research Infrastructures) and International initiatives  (e.g. NOAA, OECD, GOOS), and more
A full event report is now available, together with a summary of community recommendations.
Related documents
EC Ocean Observation 18 June 2021 Event Report
English
Download
EC Ocean Observation 18 June 2021: Community Recommendations
English
Download
Related links
Media
Visual graphics were produced of both sessions, and are publicly viewable, in the EMODnet Open Conference 2021 Virtual Exhibition, together with more community resources on European Ocean Observation and wider European efforts on marine data, information and knowledge.