Open Sea Lab II
The second edition of EMODnet Open Sea Lab (OSLII) in 2019 had 70 participants from 19 nations. OSLII captured the imagination in a way that few events in the marine data world can, which is largely due to the openness, creativity and enthusiasm of all of those involved. It has provided an opportunity for those interested in developing innovative blue solutions to learn, to teach, to network and to create during the three days of the open data bootcamp.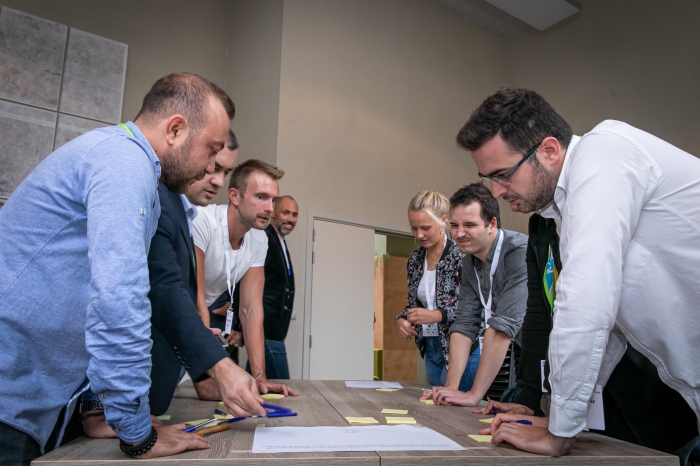 Report
Media
Open Sea Lab 2017
In 2017, EMODnet held its first Open Sea Lab, a hackathon to explore EMODnet's open marine data. During 3 days, Participants from 15 countries with diverse backgrounds and skill sets, came together to ideate and co-create innovative solutions to unique problems using EMODnet's wealth of marine data and services.
This was no ordinary hackathon; with organisers from EMODnet, VLIZ and imec on-hand, participants were able to avail of expert-led workshops and one-on-one training to improve their data manipulation, business-modelling, user-testing and pitching skills.
The competing teams worked with great enthusiasm and determination to develop their ideas in only three days, combining data from EMODnet portals, but also from other sources such as CMEMS and ICES. Diverse and advanced concepts and demos were presented to the jury at the end of Day 3. The outputs ranged from tools to support fishermen, environmental managers and the windfarm sector, to marine tourism apps for the general public. A common theme was the need to develop an interface that could harness the vast resources of available marine data and make these accessible for users in a way that they can understand and use them to address their specific needs.
Media