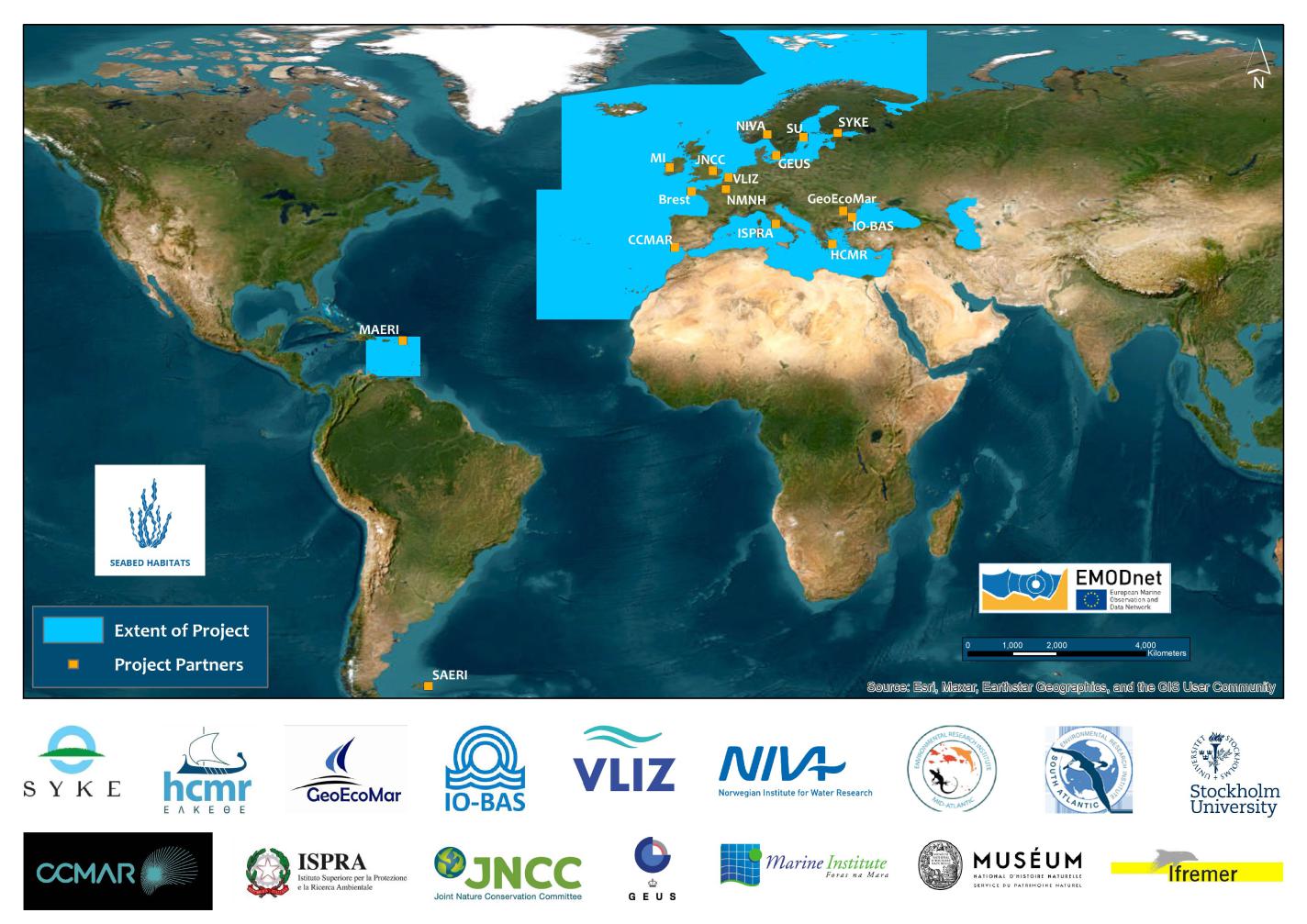 The Finnish Environment Institute, Syke, Finland are the new Coordinator for Phase 5 of the EMODnet Seabed Habitats project, which commenced in September 2023, and will run for two years through to 2025. The project aims to build on the existing data products hosted on the EMODnet Central Portal Map Viewer and improve EUSeaMap (broad-scale habitat map for all European sea basins) with new and revised input data. New partners in this phase include National Museum of Natural History (France) and Flanders Marine Institute (VLIZ, Belgium) and contractors: Mid-Atlantic Environment Research Institute (MAERI) and the South Atlantic Environmental Research Institute (SAERI).
Syke have been involved in EMODnet Seabed Habitats since 2017 as a consortium partner and are taking over co-ordination from JNCC, who will participate in this current phase as a sub-contractor.
In this new phase, the EMODnet Seabed Habitats project will:
Continue to grow Europe's only comprehensive library of habitat maps from surveys and collection of survey sample points.
Create new composite data products from our library of collated maps showing the extent and distribution of Vulnerable Marine Ecosystems and potentially degraded habitats in and around Europe.
Update the EMODnet broad-scale seabed habitat map for Europe (EUSeaMap).
Engage with Regional Sea Conventions (RSCs) and ICES Working Groups to deliver marine habitat mapping products for their reporting and monitoring requirements.
Maintain and improve a common method of access to data held in repositories.