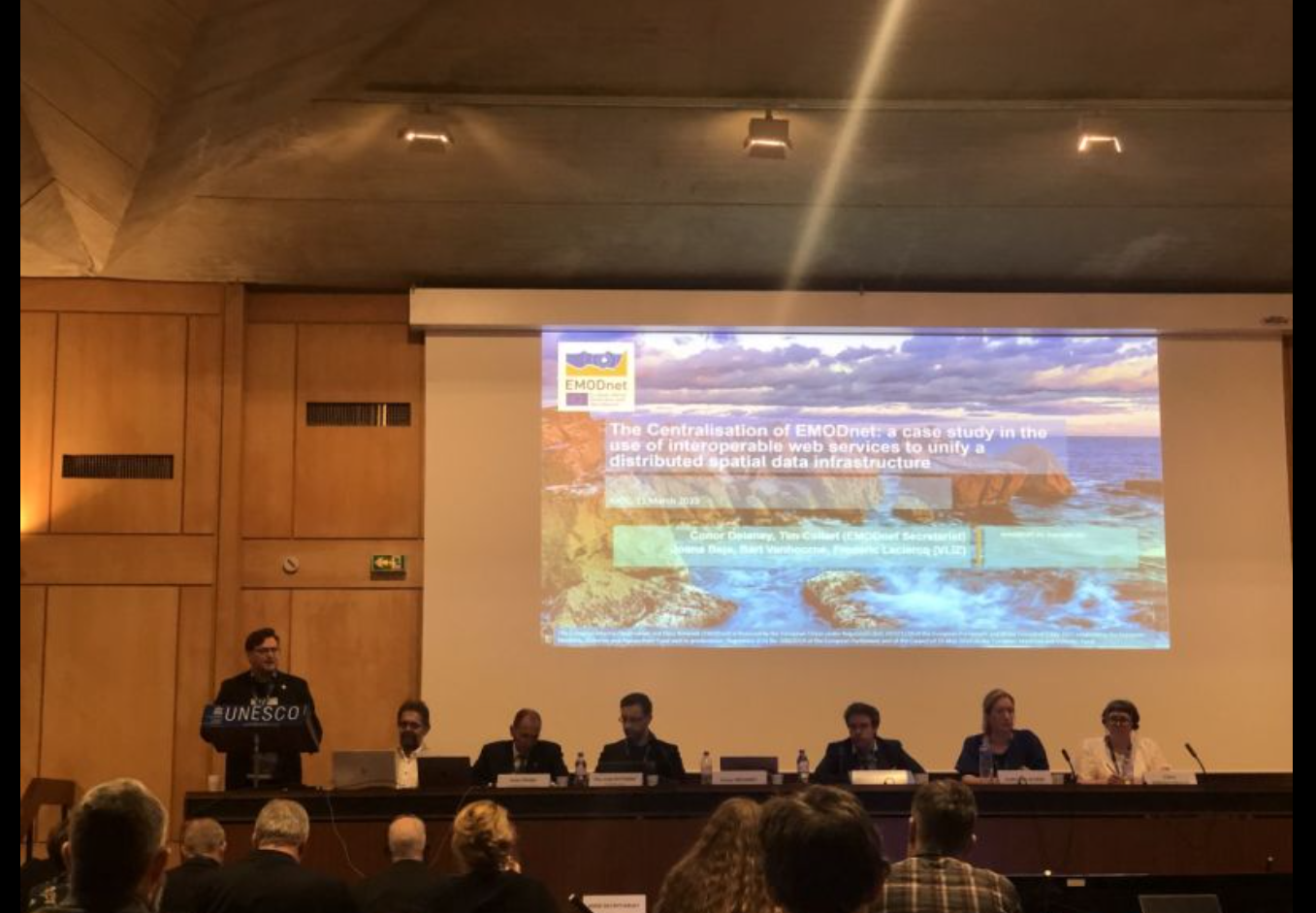 The Second International Ocean Data Conference (IODC-II) entitled "The Data We Need for the Ocean We Want" took place on 20 and 21 March 2023 at the UNESCO Headquarters in Paris, France. The Conference focused on the implementation of commitments and main recommendations for ocean data and information management identified at IODC-I.The event, which was attended by 160 participants on site and 296 online, provided a platform for the global ocean data community to present new solutions to existing barriers and challenges as well as opportunities in the area of oceanographic data and information management and exchange. It brought together experts from different fields, including oceanographers, data scientists, marine biologists, and policymakers, among others, who shared their experiences and insights on best practices for managing and sharing ocean data and information.
Additionally, emerging technologies and their potential impact on ocean data and information management were discussed. For example, the increasing use of Artificial Intelligence (AI), machine learning, and big data analytics in oceanography present new opportunities and challenges for managing and sharing ocean data. Participants explored the potential of these technologies and discussed the challenges of integrating them into existing ocean data and information management systems.
At the Conference, EMODnet Technical Coordinator Conor Delaney presented the process and results of the EMODnet centralisation bringing all the EMODnet thematic data discovery, access and visualization services under one single access point.
The expected outcome of the conference will be guidance for realizing the implementation of the ocean data and information "global commons" by 2030. By sharing experiences and best practices, the conference will help to ensure that ocean data and information are managed and shared in an effective, efficient, and sustainable manner.
The Conference also featured a special session on the Ocean Decade Data and Information Strategy entitled "What is the Ocean Decade Data and Information Strategy and what can it do for you?"
During this interactive session with the Ocean Decade Data Coordination Group, members of the group - including the Head of the EMODnet Secretariat Jan-Bart Calewaert - and the audience discussed the Decade's strategy towards the supporting data ecosystem, the roles of the Ocean Decade Coordinating Offices (DCOs) and Decade Collaborative Centres (DCCs), the main Decade actors and implementers, and what we can do to transform ocean data, information and knowledge into the solutions and outcomes we need, for the ocean we want.
The conclusions and all of the presentations and posters are available from the Conference website: Second International Ocean Data Conference and Second International Ocean Data Conference Programme