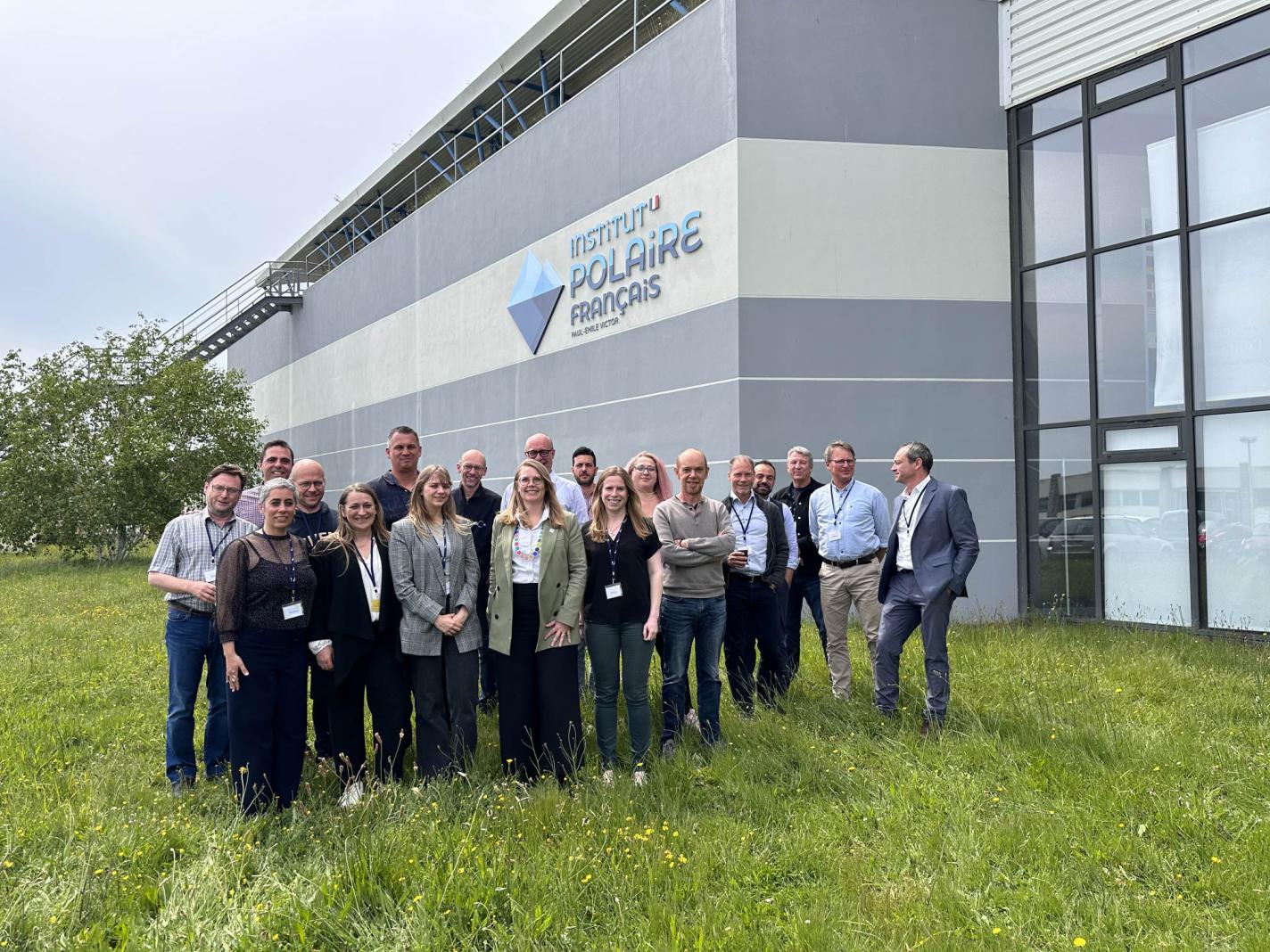 In April 2023, the EMODnet Secretariat leadership changed with Kate Larkin becoming Head of Secretariat after more than 4 years in the Secretariat team. Outgoing Head of Secretariat (2013- March 2023) Jan-Bart Calewaert continues to work in the ocean data space, serving as a senior advisor to EMODnet, together with other activities focusing on global ocean data partnerships. The change of leadership was officially announced at the EMODnet 18th Steering Committee meeting on 23rd May 2023, hosted at Ifremer, Brest, France.
Kate Larkin is a marine scientist with experience in field campaigns and ocean observation, together with more than fifteen years' experience working at the science-policy interface at the National (UK) and at a European level (European Marine Board and EMODnet). On taking on her new role Kate noted:
I am delighted to take on the position of Head of EMODnet Secretariat, and look forward to working with the Secretariat team, CINEA, EC DG MARE and the full EMOD-network in my new capacity. I have been an official member of the EMODnet family since I joined as Deputy Head of EMODnet Secretariat over 4 years ago, with the motivation to use my expertise in marine science, ocean observation and science-policy to contribute to advancements and positive change in the area of European ocean observing and marine data services. This still drives me today, and I am excited to step into this role at a time when the societal need (and expectation) for marine data, information and knowledge has never been higher, and at a time when we are seeing a step-change in data sharing from diverse sources including the private sector, and an expanding and increasing user-base in Europe and beyond.

 

I would like to recognize the work of Jan-Bart Calewaert who has led the Secretariat through so many changes and evolutions over the past few years, not least the recent unification of EMODnet services, and thank him for his collaboration. I look forward to working with Jan-Bart in his new capacity as senior advisor to EMODnet, and wish him the very best in his future professional activities. And on behalf of the EMODnet Secretariat and wider EMOD-network, I warmly invite you all to join EMODnet partners, Associated Partners and wider stakeholders at the EMODnet Open Conference, taking place on 29-30 November 2023 in Brussels!