An Enterprise-Friendly EMODnet
---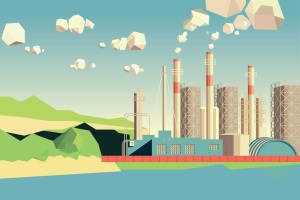 Businesses can provide their contribution and use EMODnet to their advantage in many ways, whether they are Large or Small & Medium sized (SMEs) enterprises, dynamic European start-ups or entrepreneurs-to-be, researchers, developers, deployers, providers, or distributors, etc. Multiple sectors can also gain benefit or contribute to EMODnet, such as: aquaculture; environment; fisheries; transport; border control; customs and defence; energy; manufacturing; food and beverages; analytics, maritime spatial planning, etc.
Specifically, EMODnet aims to support industrial development and strengthen Europe's position in these sectors by exploiting marine open data, and sharing research and other results with industry.
On the other hand, industry can play a significant role in the growth of EMODnet. By sharing their data and data products they can enrich the EMODnet portfolio, making more data available to the research sector for exploitation and bringing significant progress to society in general.
In particular, EMODnet can support businesses by:
Download the EMODnet for Business Brochure here.