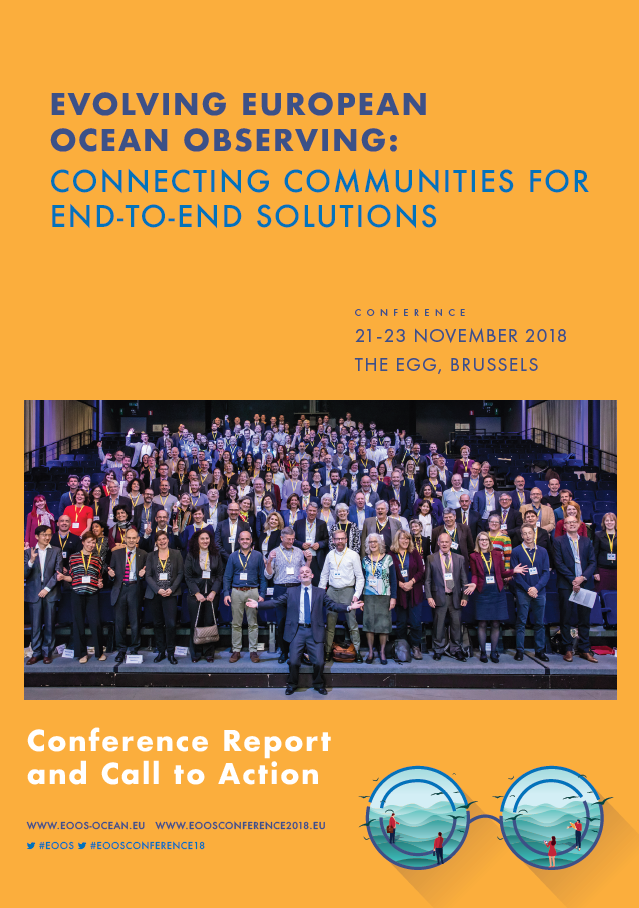 The report contains the key conclusions of the EOOS Conference 2018 and the related Call to Action. We hope you will enjoy reading highlights of the interactions and dialogues of the event, from plenary presentations to panel discussions and from group breakout discussions to pitch presentations and exhibition showcases.
We count on you to disseminate the report with your networks and to take positive action for a better coordinated and end-to-end European Ocean Observing Capacity. The Call to Action, speakers' presentations, pictures and video of the event are also available on the Conference website at www.EOOSConference2018.eu
This event was co-organised by the Secretariats of EMODnet, EuroGOOS and the European Marine Board. Supported by the European Commission.