Oil Platform Leaks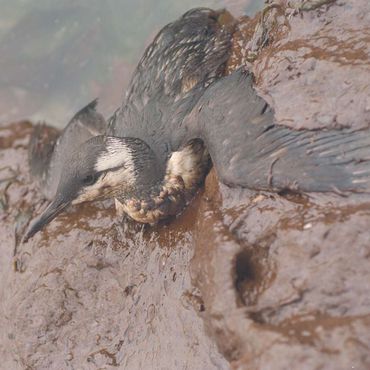 This challenge concerned the ability (i) to monitor an oil spill anywhere in the whole North Atlantic area and the statistical likelihood that sensitive coastal areas would be affected within 24, 48 and 72 hours after the accident, (ii) to assess whether the current available marine data sets are available and appropriate to the use case and finally (iii) to identify gaps in the EU data collection framework at that time*.
The Oil Platform Leaks challenge attempted to determine the likely trajectory of the slick and to release rapid information on the oil movement and environmental and coastal impacts in the form of two impact bulletins at 24 and 72 hours.  
Each bulletin indicated what information could be provided, evidencing the fitness for use of the available marine data sets at that time, as well as pointing out gaps in the EMODnet data collection framework.
The exercise relied upon two tools operated by CLS:
The OSCAR model (Oil Spill Contingency and Response, operated at CLS under license) made available by SINTEF and used to simulate the oil spill fate and weathering at water surface, in the  water column and along shorelines.
A QGIS system to display and cross the oil spill forecast with coastal data (information on environment and human activities).
The declarative data given for the OSCAR simulation were used as follows:
Date and time of oil spill,
Location and depth of oil spill,
Oil API number or oil type name,
Oil spill amount or oil spill rate. 
CLS (Energy & Mining)