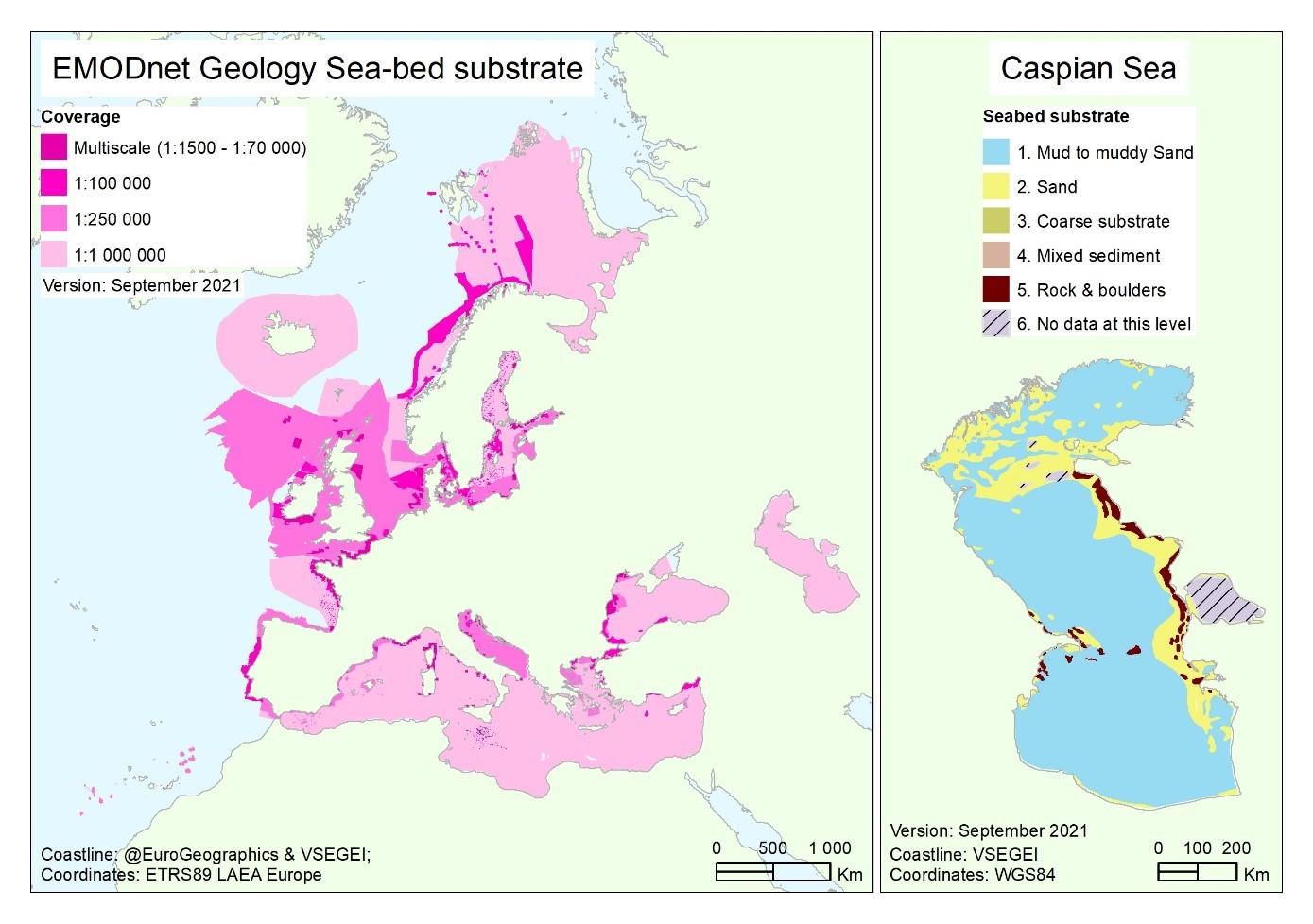 A new update of the seabed substrates has been released by EMODnet Geology . The coverage of the data products has expanded to new sea areas, and the broad scale data product (1: 1 000 000/5 000 000) now includes the Caspian Sea. In addition, the update adds new scales into the multiscale data product, with the current data including scales from as detailed as 1:1500.
EMODnet Seabed substrate data products comprise multiple datasets at different scales, compiled in subsequent EMODnet geology projects running since 2009. In the projects, diverse, national datasets are harmonised into a shared schema which includes not only information on seabed substrate, but also background and confidence level of the data. The maps illustrate seabed properties at different scales covering all European maritime areas.
Seabed substrate data products are:
Multiscale (1:1500 - 1:70 000)
1:100 000
1:250 000
1:1 000 000
Sediment accumulation rates
The broad scale data (250 k and 1 M) describes the seabed substrate at a general level, suitable for the decision-making, research, and large-scale spatial planning. More detailed scale data are needed, for instance, for habitat mapping purposes and planning local constructions like wind farms.
Services
More information
More information about the individual data products can be found on the EMODnet Geology Portal .

Please note that EMODnet is in the process to provide a central access point to its data and data products through the 
Central Portal in the coming months. More information can be found here.