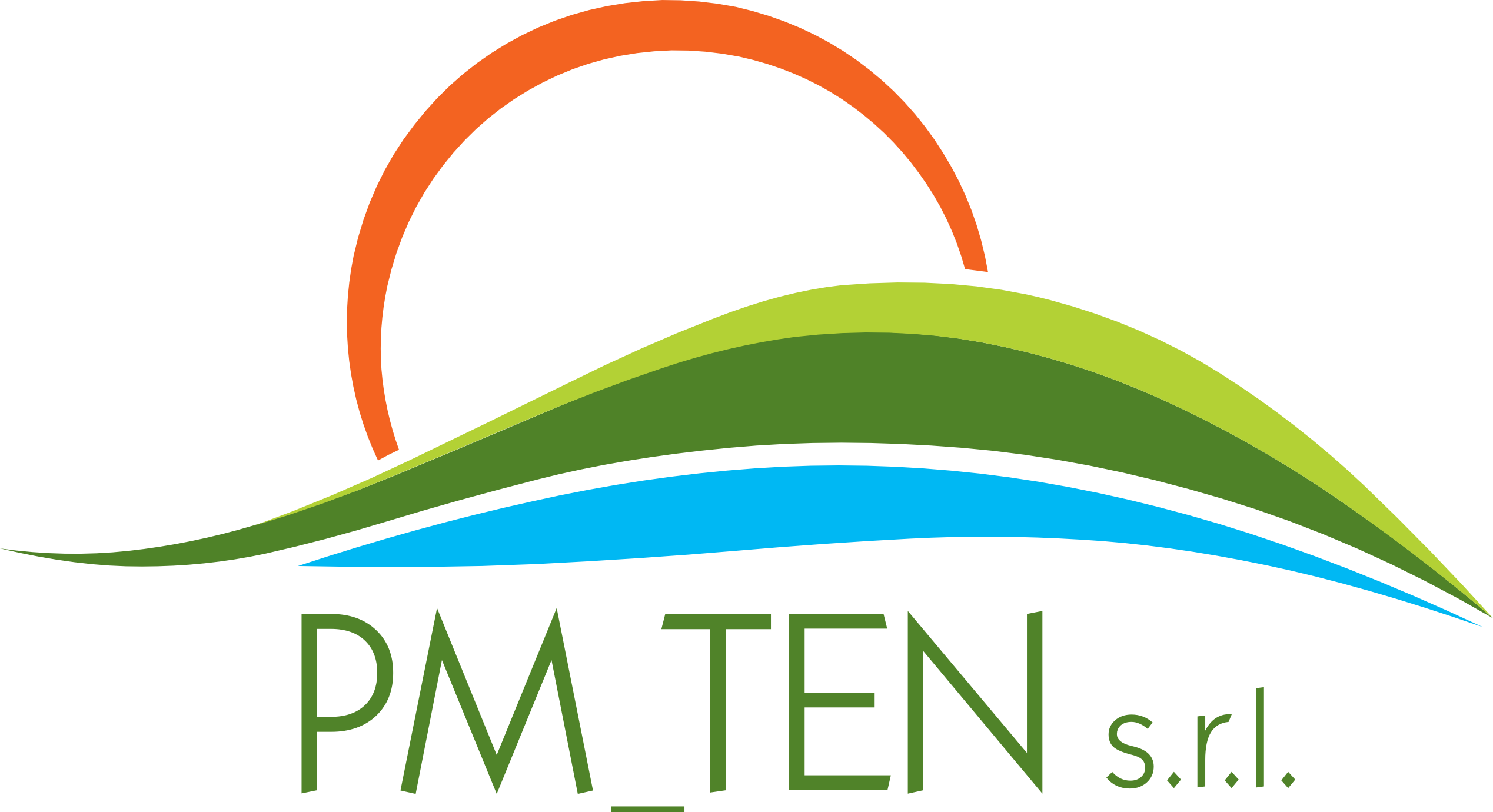 PM_TEN (Physical Methods and Technologies for Environmental Needs) is an Italian, technology-transfer company active in the Environmental Physics field, with a special focus on environmental impact assessment. The company has developed a number of high-level, science-driven solutions and innovative methodologies in collaboration with universities and research organisations, such as the Italian National Research Council – CNR. Initially, the company's main focus was on the analysis of air pollution, atmospheric impact and the effects of harbours and ships on urban air quality.
Recently, it decided to extend its impact analysis studies to water dispersion, thus providing an all-round service to the customer interested in evaluating scenarios involving oil spill and water dispersion.  
Dispersion of pollutants through water can potentially affect the atmosphere when oil evaporation and hydrocarbon emissions come into play, and this is what places it high on the agenda today.  Water-dispersion studies are usually performed with numerical codes, which require both meteorological and marine surface current inputs. The inputs are usually provided by circulation models and/or by radar data analysis, such as those available in the EMODnet Physics database.
Leveraging on the EMODnet radar data, PM_TEN has released a new service for its customers (as part of an environmental impact assessment package) which uses EMODnet radar data to integrate the output of numerical circulation models and provide a solid and validated input to oil spill models.
About PM_TEN
PM_TEN (Physical Methods and Technologies for Environmental Needs) was established through the University of Genova's "Spin-Off project" intended to provide a bridge between academic research and business uptake, in particular for the topics related to the university Environmental Physics Laboratory.
The main activities of the company relate to weather and marine forecast, dispersion of pollutants in fluids, characterization of air pollution sources, study of eolic potential, determination of different types of pollutants (dust, radioactive isotopes, non-ionizing radiation) and their sources in environmental matrices, and compositional analysis of materials including non-destructive techniques.