EMODnet meets Dr Thijs Lanckriet, Advisor at International Marine and Dredging Consultants (IMDC)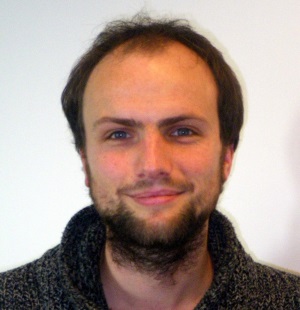 What is IMDC?
International Marine and Dredging Consultants (IMDC) is a company that provides expert advice for the sustainable management and development of our natural waters for public authorities, engineering offices and contractors on a worldwide base. We offer services in several areas including dredging, offshore energy, flood risk, waterways, integrated water management, monitoring & environment, ports and offshore structures. We perform numerical modelling of marine processes on a daily basis such as waves, currents, storm surges, and coastal dynamics.
Why is numerical modelling of marine processes such a hot topic for your business?
Numerical modelling is one of the most important tools at our disposal to provide our clients with a detailed picture of the impacts on the water system from new infrastructure, coastal management schemes, or flood protection. Through numerical modelling, we gain a better understanding of the natural water system, and are able to forecast the effects of new and current projects, which is critical in the design of new coastal infrastructure.
These are two very concrete examples which also imply a certain level of societal responsibility and must dictate that the information you provide is extremely accurate.
That's absolutely right and this is why with its high resolution and quality data, so easily accessible, EMODnet has become our prime source of bathymetry data for projects in Europe.
Can you give us a few examples of how the EMODnet bathymetry data have helped you?
We used EMODnet Bathymetry data to perform simulations of tsunami propagation in the North Sea for a tsunami hazard assessment of a nuclear facility on the Dutch coast; to conduct a series of FEED studies for a liquefied natural gas (LNG) terminal in Croatia; and to implement a hydrodynamic model for the Mediterranean Sea basin.
So it sounds as though EMODnet data has made your job easier, what are your plans for use in the future?
Given the results we've obtained in the past, I'm sure that we'll increase usage of the EMODnet bathymetry portal. We have also already started exploring other portals to understand if and how they can support and improve our services. After all, EMODnet is a public resource. Why not use it to boost our business?