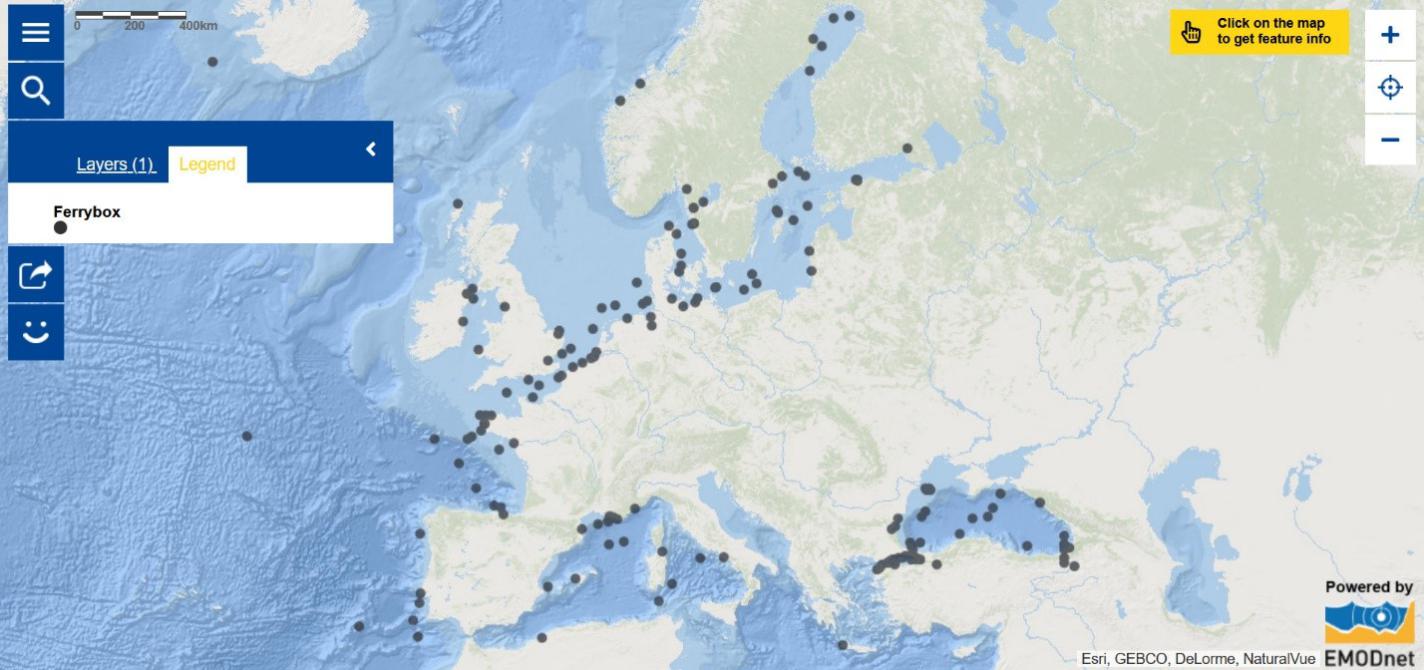 Ocean observation is key to understanding the current state of oceans and seas and essential for the knowledge base of the European Green Deal. Therefore, the European Commission launched and widely communicated a public consultation on 'Ocean observation – sharing responsibility'. Its objectives are to collect facts, views and opinions on current bottlenecks in ocean observation and preferences for resolving them, to ensure all voices are heard, and to gather information. If you have not yet contributed your view, make sure to submit your feedback today, 19 February 2021 before the consultation closes. The European Commission also commissioned a study on the uptake of new technology for ocean observation. On 23 February 2021, the European Parliament Intergroup Seas, Rivers, Islands & Coastal Areas (SEArica), the Directorate General for Maritime Affairs and Fisheries of the European Commission (DG MARE) and the Conference of Peripheral Maritime Regions (CPMR) will be organising an online event on Ocean Observation.
Rapid access to reliable and accurate information is vital in addressing threats to the marine environment, for the development of policies and legislation to protect vulnerable areas of our coasts and oceans, in understanding trends and in forecasting future changes. It is also a prerequisite for a sustainable blue economy. In the framework of the European Marine Observation and Data Network (EMODnet), organisations supported by the EU's integrated maritime policy have been working together to observe the sea, process the data according to international standards and make that information freely available as interoperable data layers and data products. Watch the videos 'EMODnet for science' and 'EMODnet: Providing Open Data, supporting Business' to learn how their work helps scientists and marine businesses to the benefit of society at large. Did you know that the European Atlas of the Seas is managed by the EMODnet Secretariat and that many map layers, including this Map of the Week on ferrybox, are developed based on data made available by EMODnet?  
Many oceanographic instruments are used to collect data including Argo floats, drifting buoys, High Frequency Radar, mooring platforms, underwater gliders and ferrybox. Ferrybox systems are added to volunteer ships such as commercial vessels and research vessels. The ferrybox is fitted with different sensors that automatically collect data relating to the physical (e.g. salinity, temperature, turbidity), chemical (nutrients, pH, O2, CO2, and dissolved organic carbon) and biological ocean parameters e.g. chlorophyll, a proxy for phytoplankton (microscopic plants). This information can be used to assess marine water quality and marine ecology and can lead to a greater understanding of air-sea interactions such as CO2 gas exchange and global changes including ocean acidification. Wish to know more? The 10th Ferrybox workshop, hosted by the Swedish Meteorological and Hydrological Institute (SMHI), will take place on 23-25 March 2021. More information on this workshop will be available on ferrybox.org. In the meantime, explore the map to see the position of ferryboxes in our seas and oceans worldwide!
The data in this map are provided by EMODnet.