The Copernicus Marine Service (marine.copernicus.eu) is the marine component of the Copernicus programme, and forms one of the 6 key thematic components of Copernicus. Copernicus Marine is devoted to the monitoring of the ocean worldwide, with a focus on satellite-derived data but also with in situ (data collected in water) thematic assembly centres (INSTAC) along with model based products, and offers free access to a catalogue of ~200 standardized and quality controlled products describing the physical, sea ice and biogeochemical features of European seas and the Global Ocean.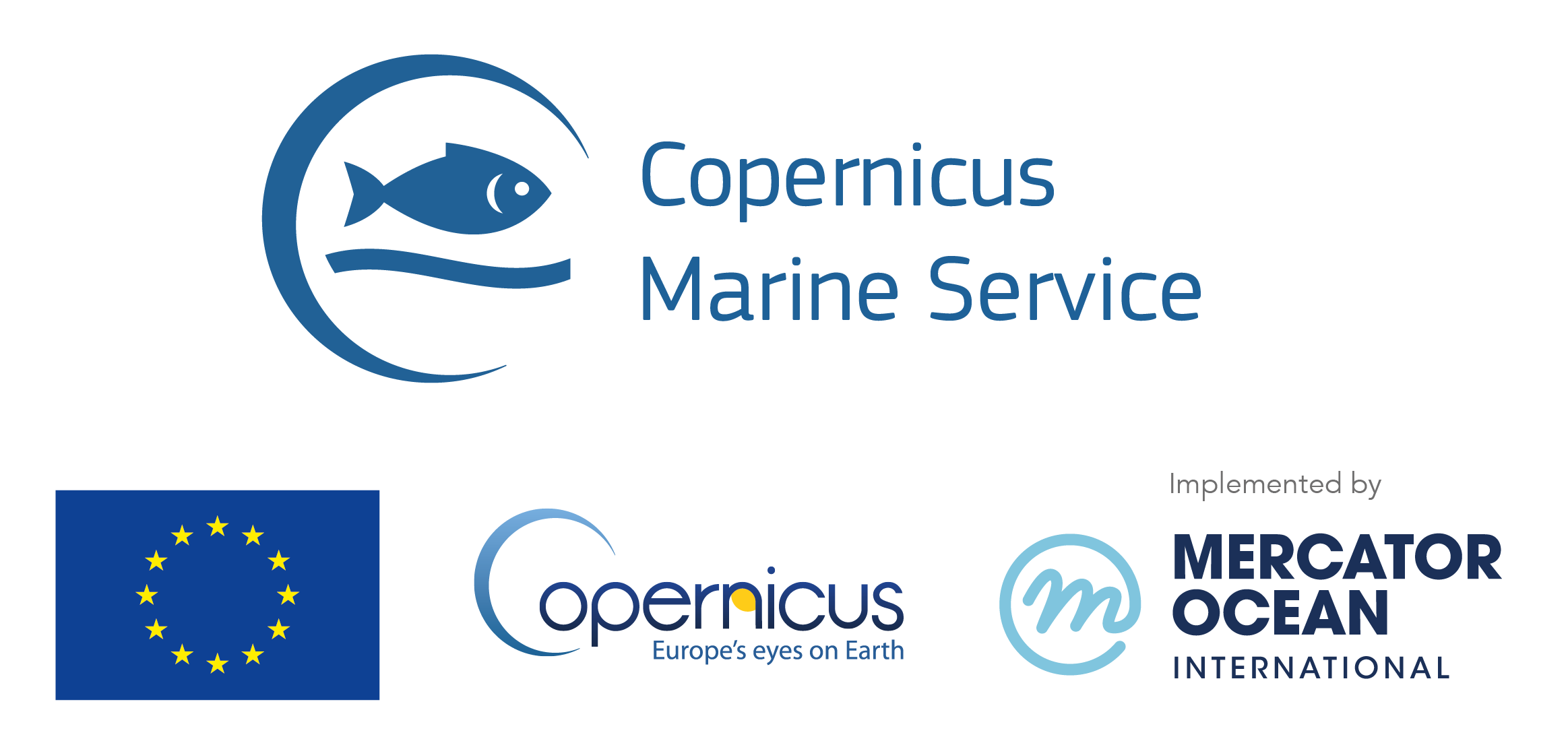 EMODnet and Copernicus Marine Service (CMEMS) have been collaborating at coordination and operational levels for some time, as two key, long-term marine data initiatives of the European Union. CMEMS is coordinated through EC DG DEFIS (formerly DG GROW) and its implementation is entrusted through Mercator Ocean International (MOi), EMODnet is funded through DG MARE with funding through the European Maritime Fisheries Fund for the seven thematics, data ingestion, central portal and the Secretariat.
In 2016, EMODnet and CMEMS signed a memorandum of understanding (MoU) to closely collaborate about their respective marine data activities, and to ensure complementarity of the two data service offers. Since then, EMODnet collaborate with the Copernicus Marine Service in situ thematic data assembly centre to share in situ Physics data, with combined datasets provided by EuroGOOS and SeaDataNet. EMODnet and CMEMS also cooperate to share Chemistry and some Biology data.
Further MoUs are in place since 2019 also for specific thematic areas, including between CMEMS and EMODnet Chemistry. This has resulted in a close cooperation where EMODnet Chemistry contributes in situ oxygen, chlorophyll-a, and nutrients aggregated, validated and harmonized data to CMEMS INSTAC. In turn, CMEMS INSTAC encourages additional data providers to include their in situ datasets in EMODnet Chemistry.
In 2021, CMEMS and EMODnet collaborate on a further number of joint activities, including:
Joint catalogue of marine data and data products relevant for the Marine Strategy Framework Directive
Providing open access data from EMODnet and CMEMS to the European Atlas of the Seas  e.g. Sea Surface Temperature
Collaboration for joint workshops and events e.g. Open Sea Lab II, Marine Data for Aquaculture (North Atlantic Ocean, and Mediterranean and Black Seas – report to come)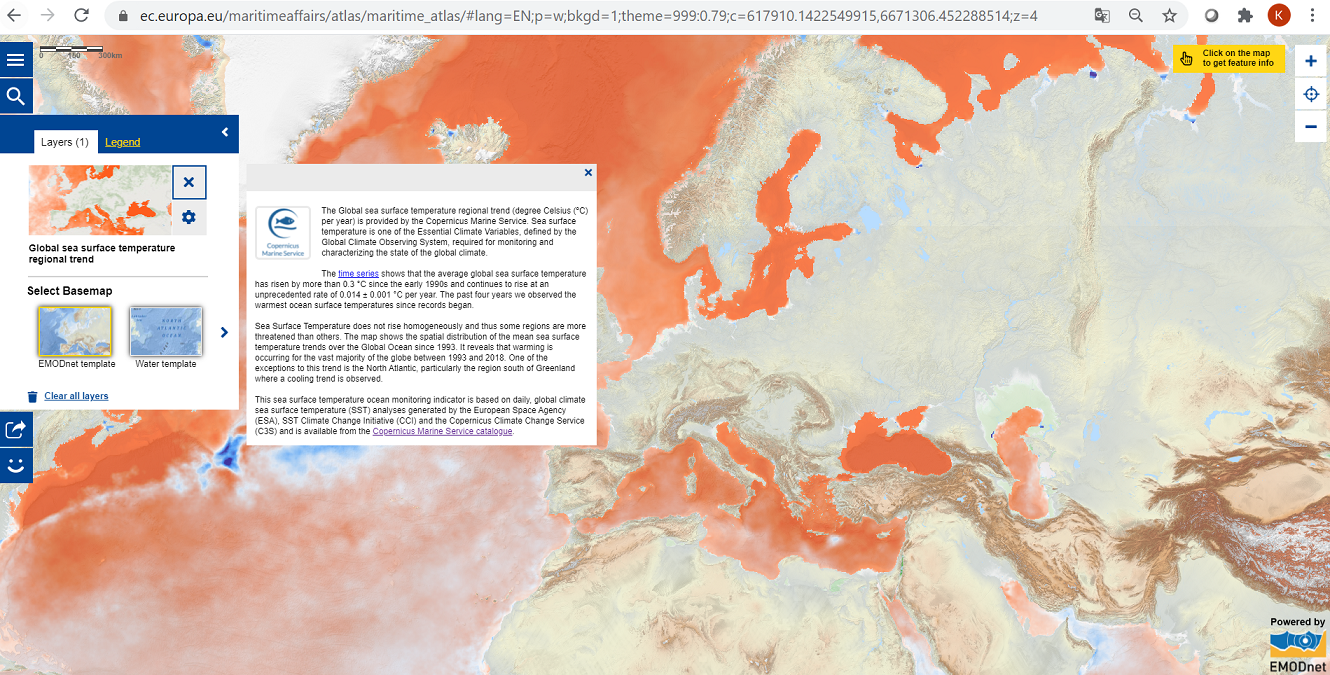 The joint EMODnet and Copernicus Marine Service in-situ Data Ingestion Process aims at collecting and ingesting the private sector marine in situ data and redistributing it through their respective EMODnet and Copernicus Marine Service portals for the benefit of all marine user communities, including the private sector. In return, the private sector benefits from the EMODnet and Copernicus Marine Service data management added value services among which:
More visibility: Data discovery and data access services
Real time quality control
Data formatting: NetCDF OceanSITES
Data dissemination to individual users, operational oceanography community such as GTS or Copernicus
Read more on the CMEMS website here.